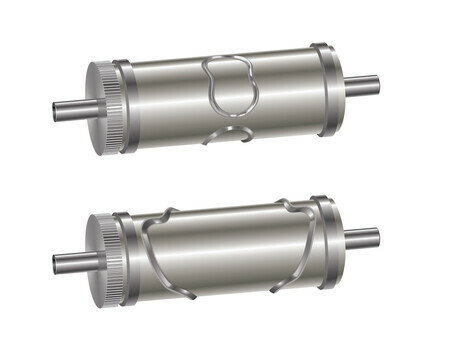 RD300NW
Ideal for metal-to-metal, kiss cut, or multi-level applications
Custom-engineered blade profiles for maximum repeatability
100% machine finished
Expertise in versatile applications, product durability, and material flexibility
Extend die life and owning cost by resharpening Fastest D2 steel die delivery time in the industry
Material: High-chromium steel Through-hardened to 58-62 HRC
Special Options: Material Movement options available
Detailed technical specifications: For detailed technical specifications (blade angles, steel type, treatment options, and more), contact a RotoMetrics customer service representative
The RD300 NW Solid Rotary Die is up to the challenge of cutting nonwoven material with the precision you need. Using high-chromium, through-hardened, heat-treated D2 steel and a proprietary machine finishing process, the RD300 NW offers industry-leading precision and the tightest tolerances in the market.
With decades of knowledge in the nonwoven market through our complementary brands of Fife, Tidland, and Webex, we understand your most challenging nonwoven applications. This allows us to create custom blade profiles with unmatched consistency and repeatability, providing the most accurate solution for your application.
We use technologies, such as cookies, to customize content and advertising, to provide social media features and to analyze traffic to the site. We also share information about your use of our site with our trusted social media, advertising and analytics partners.