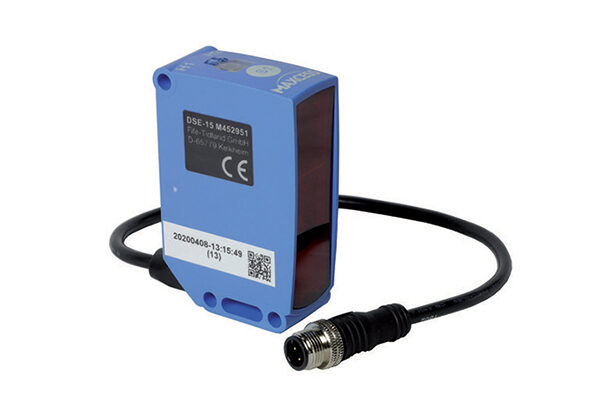 Sensor de luz reflejada DSE-15
Es una solución ideal para guiar tiras reflectivos, láminas reflectivos o películas transparentes.
No lo afecta el reflejo de las bandas de material, lo cual aumenta la precisión.
Tiene dimensiones compactas y es de fácil instalación.
El sensor de luz reflejada DSE-15 es ideal para la mayoría de las aplicaciones con materiales opacos, transparentes o reflectivos.
Gracias a su tamaño compacto, el sensor DSE-15 se adapta a todas las aplicaciones de bandas en las que el espacio es limitado.
Sensor de luz reflejada DSE-15
Fuente de luz

Luz roja visible (Longitud de onda: 632 nm ±2,362e-7 in)

Luz roja visible (Longitud de onda: 632 nm ±6 nm)

Rango de temperatura de funcionamiento
Clase de protección
Señal de la salida analógica

0-10 mA para ≤400 Ω a 12 V
4-20 mA para ≤200 Ω a 24 V

Señal de la salida digital

RS-485
Planos 2D y 3D
Manual de Usuario
Especificación de Producto
Conversión de materiales de especialidad
Materiales no tejidos
Toallas y pañuelos
Empaque
Batería
Empaque flexible
Productos farmacéuticos
Alimentos y bebidas
Cartón
Etiquetas y distintivos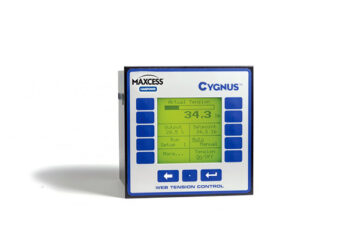 Controlador de tensión Cygnus
The Cygnus Tension Controller is an advanced, intuitive tension controller in a compact enclosure that's easy to navigate for operators.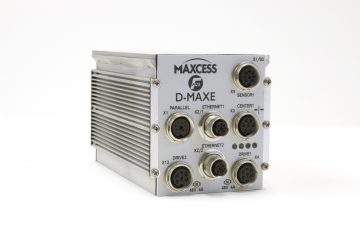 Controlador de guiado de banda D-MAX mejorado
A compact and easy-to-use web guide controller that offers precise and reliable control for a variety of industrial applications.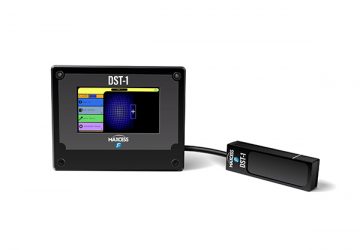 Sensor de reconocimiento de objetos DST-1