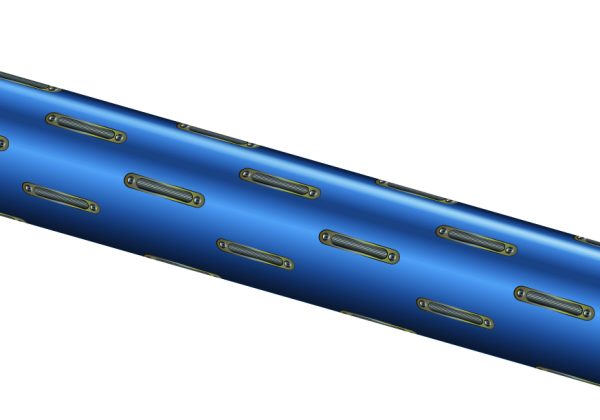 Eje tipo garra Great Expansion 560PM
Funcionamiento hasta 2 veces más rápido que la competencia
Gran alcance de expansión (núcleos de hasta 12 in)
Diseño intrínsecamente balanceado que minimiza la vibración y maximiza la velocidad de funcionamiento
Mantenimiento fácil que minimiza el tiempo de inactividad
Cuando tiene un funcionamiento, una carga de bobina y un mantenimiento más rápidos, amplía en gran medida su productividad.
Reduzca la vibración y opere a mayor velocidad con el nuevo eje tipo garra Great Expansion 560PM de Tidland. El 560PM cuenta con un amplio alcance de expansión, centrado mecánico del núcleo mediante accionamiento neumático y fuerza mejorada, y reduce en gran medida la vibración y permite que los operadores corran las líneas a más velocidad (más de 2000 ft por minuto).
Además, el amplio alcance de expansión de 22,4 mm (0,88 in) permite utilizar el alcance del diámetro interno (DI) del núcleo con una carga más sencilla. Reduce en gran medida la necesidad de mantenimiento con el uso de materiales de baja fricción y con componentes de desgaste accesibles desde el exterior.
Manual de Usuario
Especificación de Producto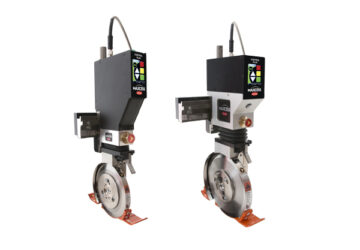 Portacuchillas electrónico de la serie Control:
Maximize operator safety, productivity and roll quality with Tidland's Control Series. Features include an LED-backlit touchscreen interface, enhanced durability and available wireless operation.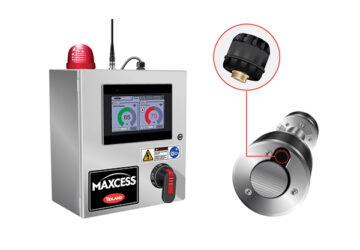 Pressure Max
Reduce operating costs by minimizing unplanned downtime and scrap while improving safety during unwind and rewind processes with Tidland's PressureMax system.