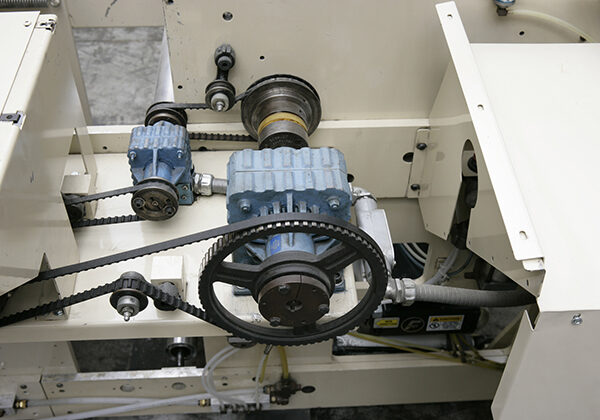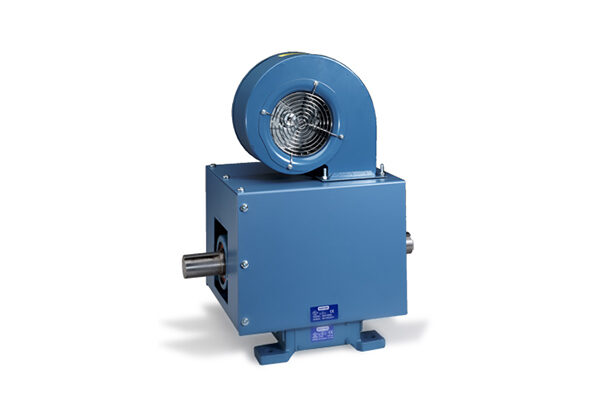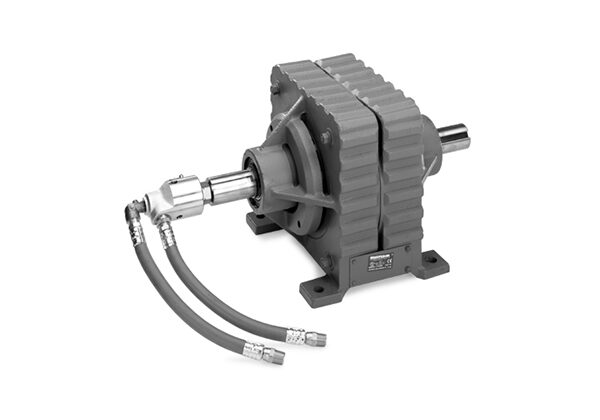 Embragues de partículas magnéticas montados sobre un pie
Funcionamiento silencioso.
Torque suave, preciso y repetible.
Enfriamiento por aire o agua opcional.
Gracias a la confiabilidad y durabilidad del embrague de partículas magnéticas de la serie C de MAGPOWR, un operario puede montar este componente, configurarlo y olvidarse de él con tranquilidad. Este embrague de partículas magnéticas es rentable y brinda un funcionamiento silencioso, lo cual lo hace ideal para aplicaciones de ciclado y sobrecarga.
Este componente presenta partículas magnéticas ubicadas dentro del embrague entre el diámetro exterior del rotor y el diámetro interno del cilindro de accionamiento. Cuando no hay corriente en la bobina de este dispositivo, las partículas pueden situarse libremente entre el rotor y el cilindro de accionamiento. Cuando se aplica corriente a la bobina, genera un campo magnético en el estátor. Las partículas magnéticas se alinean con el campo magnético y acoplan el rotor al cilindro de accionamiento. Al aumentar la corriente, el campo magnético aumenta y el acople (o capacidad de torque) aumenta proporcionalmente.
Conversión de materiales de especialidad
Materiales no tejidos
Toallas y pañuelos
Empaque
Batería
Empaque flexible
Productos farmacéuticos
Alimentos y bebidas
Cartón
Etiquetas y distintivos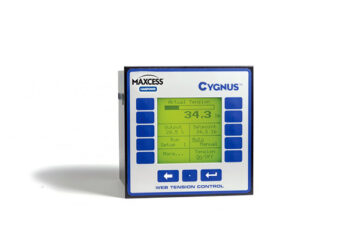 Controlador de tensión Cygnus
The Cygnus Tension Controller is an advanced, intuitive tension controller in a compact enclosure that's easy to navigate for operators.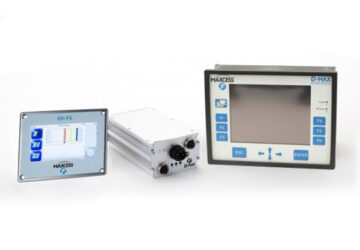 Interfaz del operador de D-MAX
Compact and easy-to-use operator interface providing precise and reliable control for web guiding systems in industrial applications.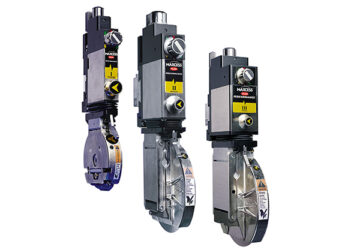 Portacuchillas de la serie Performance
Achieve faster setups, increased productivity and unrivaled finished roll quality with the Performance Series Knifeholder. Available in three sizes to accommodate a wide range of slitting materials and web speeds in a wide range of applications.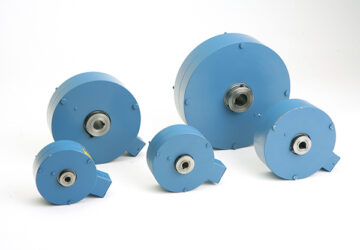 Frenos de la serie Global
MAGPOWR's Global Series Magnetic Particle Brakes offer versatility and flexibility, providing a smooth, repeatable, controllable torque independent of speed, suitable for all types of power transmission and tensioning applications.