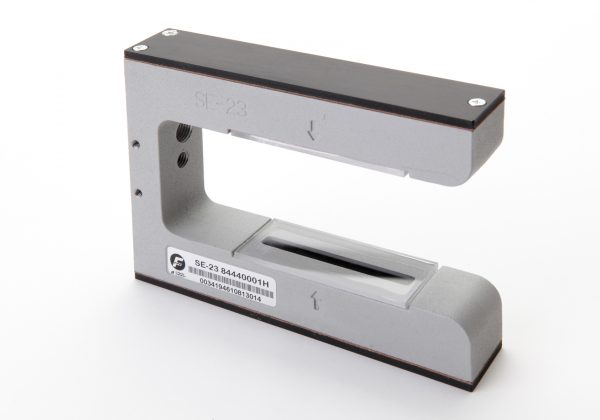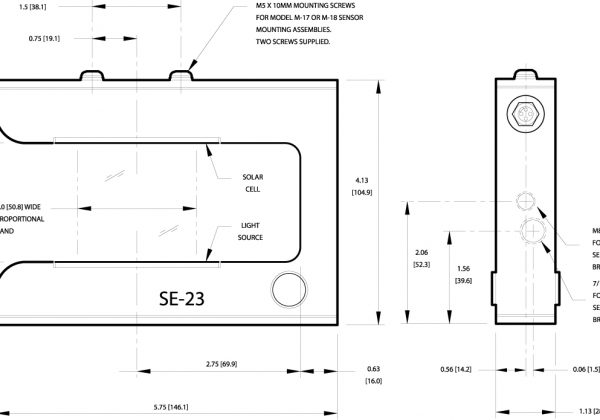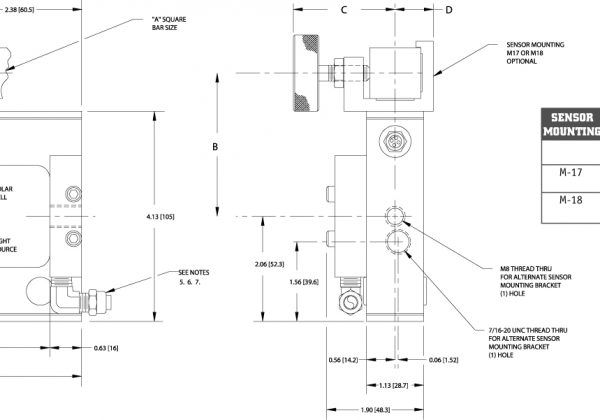 DSE-23
Ideal for guiding applications where neck-down of the web is a common problem
Wide control range allows for significant guide point adjustment
Immune to web plane changes and unaffected by ambient light, including sunlight
Modulated infrared light will not affect photosensitive paper/film
Compatible with all Fife web guide controllers
Standard sensing gap and control range are is 50.8 mm (2 inches)
Flexible mounting and positioning assemblies to ensure quick and easy installation
Electrostatic discharge protection
The SE-23 Infrared Sensor delivers the unique combination of compact design and wide band versatility. This sensor has a control range of 50.8 mm (2.0 inches) and a standard sensing gap of 50.8 mm (2.0 inches).
Used widely in pairs to center guide, the SE-23 delivers unmatched performance for nonwoven and other materials where neck-down of the web is a problem. Additionally, the SE-23 can be used where substantial variations in the guide point are required.
We use technologies, such as cookies, to customize content and advertising, to provide social media features and to analyze traffic to the site. We also share information about your use of our site with our trusted social media, advertising and analytics partners.