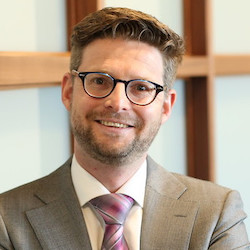 Maxcess is pleased to announce that Caspar Baert, our esteemed Chief Financial Officer (CFO), has been recognized as one of the top CFOs in Illinois for 2023 by Finance and Investing.
As a valued member of our executive team, Caspar has played a crucial role in fueling Maxcess's financial growth, implementing effective strategies, and fostering a culture of innovation. His insightful guidance has led the company and our customers to run better, faster, and smarter, ensuring a solid financial foundation for continued achievements.
We congratulate Caspar on this well-deserved recognition! To read the full article, please visit the link below.
https://financeandinvesting.com/the-top-25-cfos-of-illinois-for-2023/