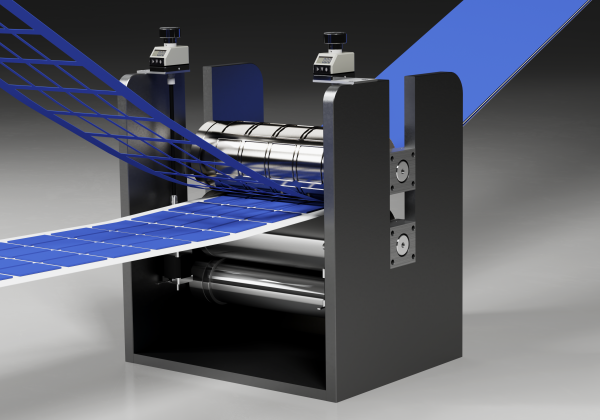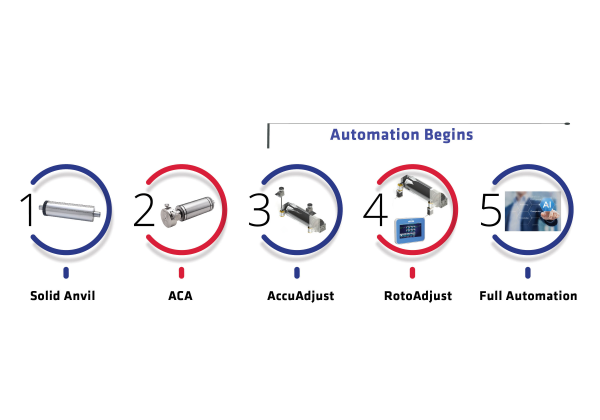 Yunque Ajustable Dual AccuAdjust
Conserva el diseño del yunque tradicional para mejorar la durabilidad y el tiempo de uso
Corte preciso de etiquetas, independientemente del liner
Ajuste independiente o simultáneo del cuerpo para una mayor flexibilidad en el troquelado.
Controlador digital intuitivo para facilitar el uso
Ajuste en ambos lados con la máquina detenida o en funcionamiento para lograr un tiempo de actividad continuo
Fácil actualización hacia soluciones completamente automatizadas
RotoMetrics le da el poder de controlar fácilmente la variación del liner. Dado que la escasez de material, la necesidad de mano de obra calificada y las sustituciones y la variabilidad del liner han aumentado, los operadores de prensas necesitan una solución para controlar la variabilidad que sea fácil de usar y extremadamente precisa.
El NUEVO AccuAdjust de RotoMetrics, una marca de Maxcess, soluciona los problemas de variabilidad del liner con facilidad. Corte fácilmente PET, Glassine, papel Kraft y muchos otros materiales con solo girar la perilla digital de precisión, ajustando el troquelado para cortar etiquetas con precisión y reducir el desperdicio independientemente del liner. Además, cada unidad AccuAdjust ya viene preparada la actualización de la Interfaz para Operadores -RotoAdjust- la cual permitirá un mayor control en el futuro. Al poder controlar la variación del material, se puede optimizar la producción y el rendimiento.
Especificación de Producto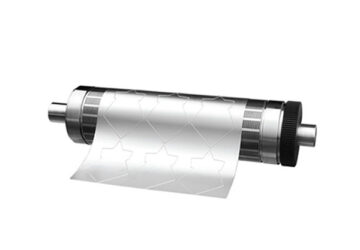 Troquel flexible AccuStar® UltraFilm™ (aplicaciones para películas)
The AccuStar™ UltraFilm™ is considered the "all-star" of RotoMetrics' flexible die solutions featuring the exacting precision tolerances required to convert the most challenging films and liners in today's market.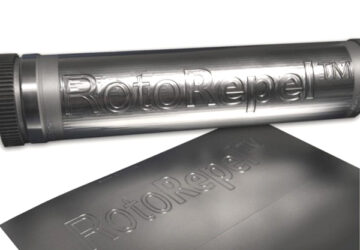 Tratamiento para el control de la adhesión RotoRepel™
RotoRepel™ offers comprehensive adhesive control benefits far beyond nonstick properties, improving overall die and press performance in several ways for more longevity and better efficiency.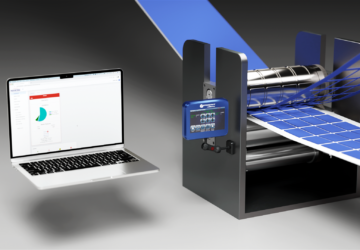 Yunques
Unlock the power of precision with our anvil solutions by RotoMetrics. Choose from a range of solutions, including Base Anvils, Adjustable Clearance Anvils and AccuAdjust, RotoAdjust Dual Adjustable Anvils.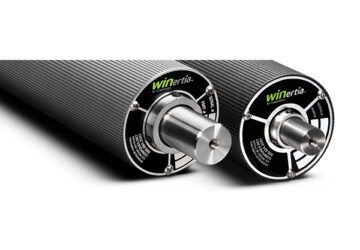 Rodillo de aluminio de eje muerto con respiraderos de aire AV de WINertia™
Featuring a special air vent design for consistent, reliable performance in demanding environments.