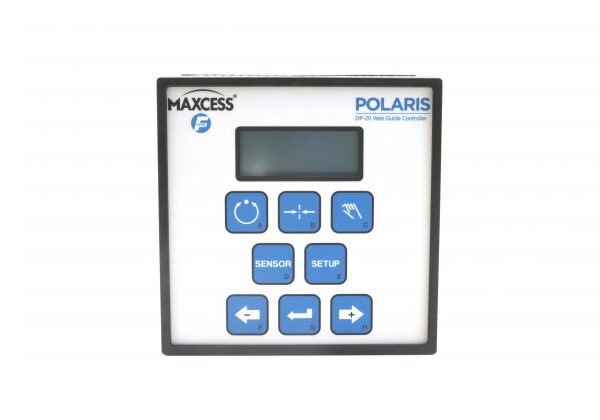 Polaris DP-20 Web Guide Controller
Obsoleted and replaced with the new and improved DP-20 Plus
Simple and easy-to-use, yet powerful web guide controller
User-friendly keypad to eliminates confusion for end users or internal operators
Offers an LCD readout for intuitive operator use, reducing downtime
Utilizes automatic setup — no guessing for optimal performance settings and quick setups
Fife D-MAX OI-TS Operator Interface Overview
The DP-20 controller offers more accurate web guide control that's easier to use, with the same level of performance that you've grown accustomed to with Fife. The Polaris DP-20 is simple and easy to operate, with only eight keys and the ability to display four lines of text in a package that is flexible and easy to mount. Simply put, this is the easiest and most intuitive controller we've ever created.
Polaris DP-20 Web Guide Controller
Product Certification

UL/cUL/CE

Weight
Operating Ambient Temperature
Power Consumption
Input Line Frequency
Maximum Actuator Output
Sensor Inputs

2 independent Edge Sensors
or 1 Line Sensor (SE-26A)
Max input ±20 mA, 0 to 10 mA (preferred)

Servo Center

Analog Inductive
| | |
| --- | --- |
| Membrane Keys | |
| Basic Functions | Auto, manual, servor-center |
Tag and Label
Packaging
Cardboard
Food and Beverage
Flexible Packaging
Pharmaceutical
Nonwovens
Battery
Towel and Tissue
Specialty Converting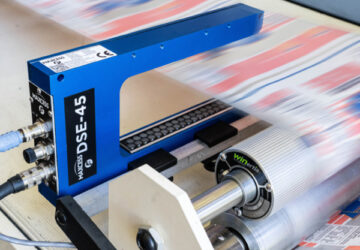 DSE-45 Wideband Ultrasonic Sensor
A high-precision wide band ultrasonic sensor that delivers reliable and accurate measurements in a variety of industrial applications.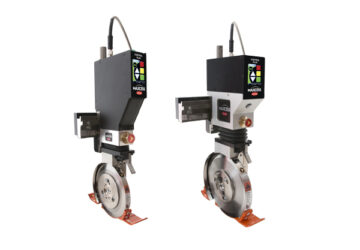 Control Series Electronic Knifeholder
Maximize operator safety, productivity and roll quality with Tidland's Control Series. Features include an LED-backlit touchscreen interface, enhanced durability and available wireless operation.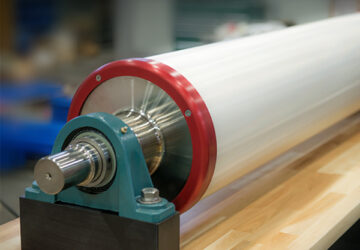 Webex Vacuum Rolls
A uniquely engineered internal vacuum system provides a strong, stable grip on a variety of materials, ensuring consistent and reliable web handling.