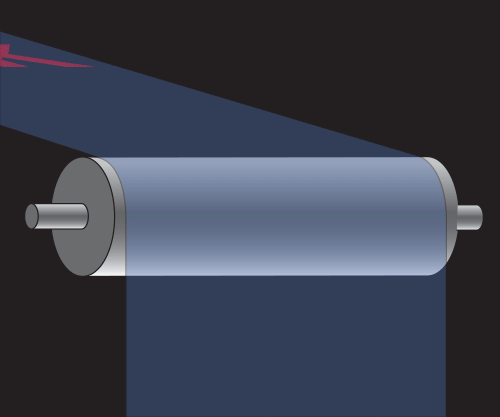 WINtrac and Anodized Coatings
WINtrac Coatings
The revolutionary WINtrac™ coatings are formulated for a wide range of applications including web roll handling, printing processes, and adhesive applications. This unique coating process was specially designed to complement and enhance WINertia™ aluminum idler rollers.
Traction is improved with micro grooving on all WINtrac coatings. WINtrac provides durability similar to anodized rollers with added benefits:
Outperforms traction of uncoated, anodized or spiral grooved rollers
Outperforms ink picking/release of anodized/spiral groove rollers
The WINtrac™ coating is directly integrated with the WINertia™ aluminum idler roller manufacturing process. We eliminate the outsourcing time normally associated with coating rollers. As a result, we provide customers with the highest quality coated rolls at the lowest possible price. This inline integration also allows for a short lead-time. WINtrac™ coated rolls are manufactured just as quickly as an uncoated roll – just 5 business days.
Anodized Coatings
Anodized coatings offer a great way to increase the durability, abrasion resistance and life of your rollers. The hard aluminum oxide layer resists scratching and abrasive materials. Componex offers both type II and type III hard coats, with black dye and PTFE impregnation as options.
Want to maximize the performance of RotoRepel release coating on your WINertia idlers? Order it applied over a type II or type III anodized finish for maximum life.
WINtrac Coatings Comparison
WINtrac 2

Base Coat: Microgroove Thermal Spray
Top Coat: PTFE
Texture (1-10): 5
Color: Dark Grey
Uses: Durability, Easier to Clean, Resists Ink Picking

WINtrac 4

Base Coat: Microgroove Thermal Spray
Top Coat: Silicone / Micro Beads
Texture (1-10): 10
Color: Light Grey
Uses: Durability, Adhesive Release, Excellent "Lotus" Effect

WINtrac 5 AV / 5 ST

Base Coat: Microgroove
Top Coat: PTFE
Texture (1-10): 2
Color: Light Grey
Uses: Easier to Clean, Resists Ink Picking

WINtrac 40

Base Coat: Microgroove
Top Coat: Silicone / Micro Beads
Texture (1-10): 8
Color: Light Grey
Uses: Adhesive Release, Excellent "Lotus" Effect
Anodized Coatings Comparison
Type II Clear Anodize

Depth: 0.0003 - 0.0004 in
Hardness: 48 - 55 Rc
Appearance: Milled Aluminum
Notes: Scratch Resistance, Corrosion Resistance

Type II Black / Dye Anodize

Depth: 0.0004 - 0.0006 in
Hardness: 48 - 55 Rc
Appearance: Black / Dye Color
Notes: Scratch Resistance, Uniform Color Appearance, Corrosion Resistance

Type III Clear Hard Coat

Depth: 0.0007 - 0.0013 in
Hardness: 60 - 70 Rc
Appearance: Dull Grey Finish
Notes: Scratch / Abrasion Resistance, Corrosion Resistance

Type III Teflon Hard Coat

Depth: 0.0007 - 0.0013 in
Hardness: 60 - 70 Rc
Appearance: Dull Grey / Black
Notes: Scratch / Abrasion Resistance, Easier to Clean, Corrosion Resistance

Type III Black Hard Coat

Depth: 0.0007 - 0.0013 in
Hardness: 60 - 70 Rc
Appearance: Black Color
Notes: Scratch / Abrasion Resistance, Uniform Color, Corrosion Resistance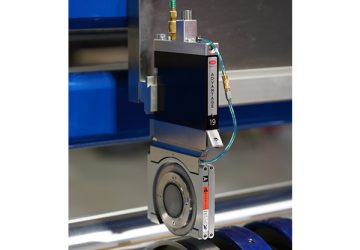 Advantage Series Knifeholder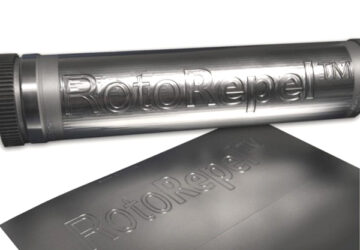 RotoRepel™ Adhesive Control Treatment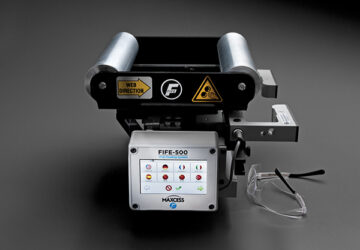 FIFE-500 Web Guiding System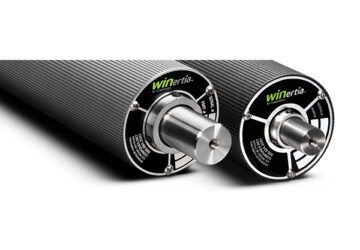 WINertia™ AV-Air Vent Aluminum Dead Shaft Idler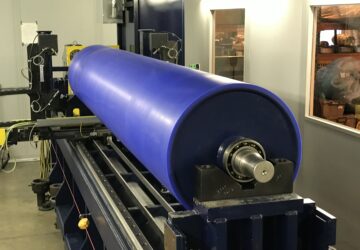 Valley Roller Rubber Covered Roll Solutions