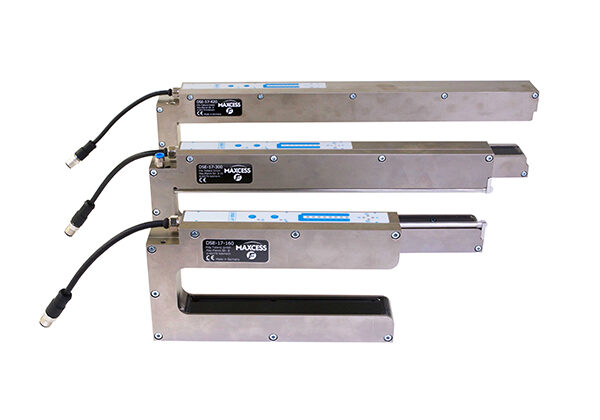 Capteur infrarouge numérique à grand champ de vision DSE-17
Idéal pour les applications où des variations d'opacité ou de densité peuvent se produire, comme les tissus, les non-tissés, les textiles, le papier, les feuilles et de nombreux films opaques
Le grand champ de vision proportionnel réduit le repositionnement manuel du capteur, ce qui permet de gagner du temps
Suit simultanément jusqu'à 4 bords de bande indépendants, ce qui réduit le coût d'achat de plusieurs capteurs
Le DSE-17 est un capteur infrarouge numérique à grand champ de vision proportionnel. Le capteur est particulièrement adapté aux applications où des variations d'opacité ou de densité peuvent se produire, comme les tissus, les non-tissés, les textiles, le papier, les feuilles et de nombreux films opaques. Il peut suivre simultanément jusqu'à 4 bords de bande indépendants. En cas de variations de la largeur de la bande, le grand champ de vision proportionnel du capteur DSE-17 élimine la nécessité de repositionner manuellement le capteur, ce qui supprime les pièces mobiles et réduit la maintenance et les temps d'arrêt.
Capteur infrarouge numérique à grand champ de vision DSE-17
Écart
Bande proportionnelle

6,299, 11,811, 16,535 pouces

160, 300, 420 mm

Résolution

9.606e-5, 1,921e-4, 2,524e-4 pouces

0,00244, 0,00488, 0,00641 mm

Classe de protection
Sortie numérique

0 - 10 mA (4 - 20 mA en option)

0 - 10 mA (4 - 20 mA en option)
Dessin 2D/3D
Manual de I'Utilisateur
Fiche Produit
Batterie
Carton
Emballage
Emballage flexible
Non-tissé
Nourriture et boisson
Pharmaceutique
Serviette et tissu
Tag et étiquette
Transformation spécialisée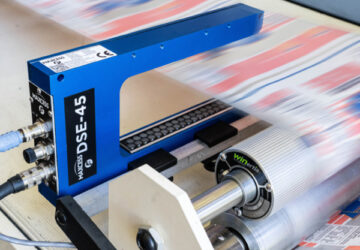 Capteur à ultrasons à grand champ de vision DSE-45 Fife
A high-precision wide band ultrasonic sensor that delivers reliable and accurate measurements in a variety of industrial applications.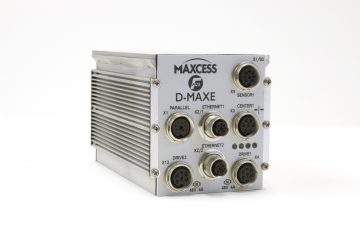 Contrôleur de guidage de bande D-MAX amélioré
A compact and easy-to-use web guide controller that offers precise and reliable control for a variety of industrial applications.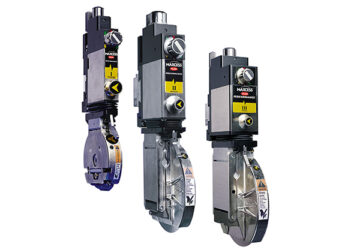 Porte-couteaux de la série Performance
Achieve faster setups, increased productivity and unrivaled finished roll quality with the Performance Series Knifeholder. Available in three sizes to accommodate a wide range of slitting materials and web speeds in a wide range of applications.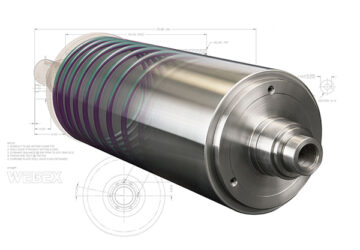 Rouleaux de transfert thermique Webex (rouleaux refroidisseurs) :
A uniquely engineered internal temperature management system allows for precise temperature control, ensuring consistent, reliable performance in heat transfer applications.