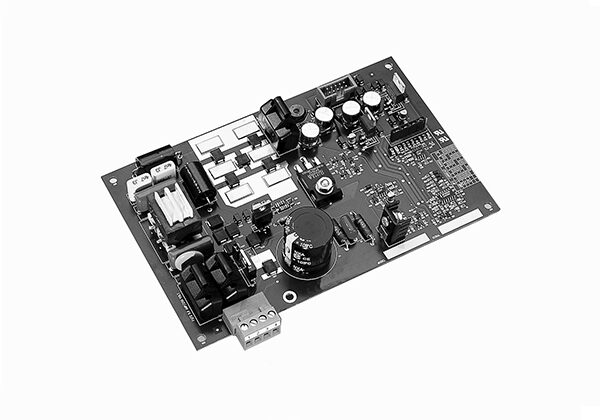 Amplificateurs de puissance pour freins et embrayages magnétiques
Le PA-90 et le PA-2 fournissent le courant supplémentaire nécessaire à la commande des freins et embrayages à particules magnétiques
PA-90 est utilisé pour commander uniquement les freins et les embrayages à 90 VDC
PA-2 peut commander des freins et des embrayages de 90 VDC ou de 24 VDC
Les amplificateurs de puissance PA-90 et PA-2 de MAGPOWR sont conçus pour fournir le courant supplémentaire nécessaire à la commande des freins et embrayages à particules magnétiques dans toute application de contrôle de la tension. Pour une utilisation avec notre contrôleur de tension VERSATEC, ou certains contrôleurs existants, le PA-90 et le PA-2 peuvent être montés à l'intérieur du boîtier du contrôle et reçoivent leurs signaux de contrôle directement du contrôle de tension. Contactez votre gestionnaire de compte local pour obtenir de l'aide sur les anciens contrôleurs
PA-90
Entrée

115 VAC ±10 %, 50/60 Hz

Sortie

-3,6 à 90 VCC, avec
des plages de courant sélectionnables 1/8, 1/4, 1/2 ampère maximum
PA-2 (Freins et embrayages 90 VDC)
Entrée

115 VAC ±10 %, 50/60 Hz

Sortie

-3,6 à 90 VCC, avec
des plages de courant sélectionnables 1/8, 1/4, 1/2 ampère maximum
PA-2 (Freins et embrayages 24 VDC)
Entrée

24 VDC ±10 %

Sortie

-3,6 à 90 VCC, avec
des plages de courant sélectionnables 1/8, 1/4, 1/2 ampère maximum
Batterie
Carton
Emballage
Emballage flexible
Non-tissé
Nourriture et boisson
Pharmaceutique
Serviette et tissu
Tag et étiquette
Transformation spécialisée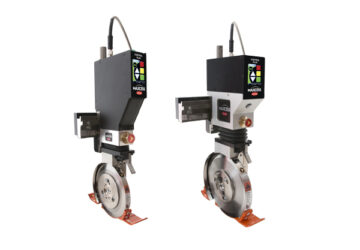 Porte-couteau électronique de série Control
Maximize operator safety, productivity and roll quality with Tidland's Control Series. Features include an LED-backlit touchscreen interface, enhanced durability and available wireless operation.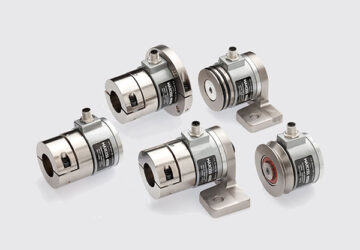 Cellules de charge TS
TS load cells provide the most consistent tension control regardless of temperature changes. They're rugged and highly accurate, measuring tension in any unwind, rewind or intermediate web processing application.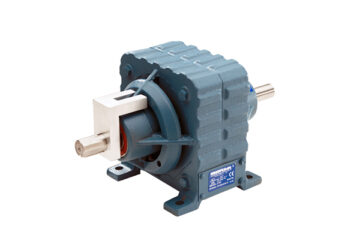 Freins à particules magnétiques montés au pied
Transform your reliable, durable, foot-mounted MAGPOWR C Series Clutches into brakes with a locking bracket.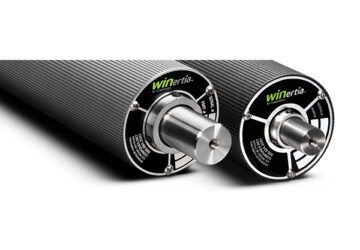 Rouleau d'arbre mort en aluminium pour évent d'aération WINertia™ AV
Featuring a special air vent design for consistent, reliable performance in demanding environments.