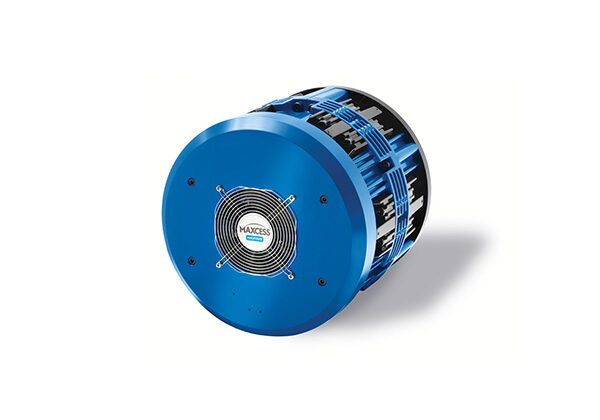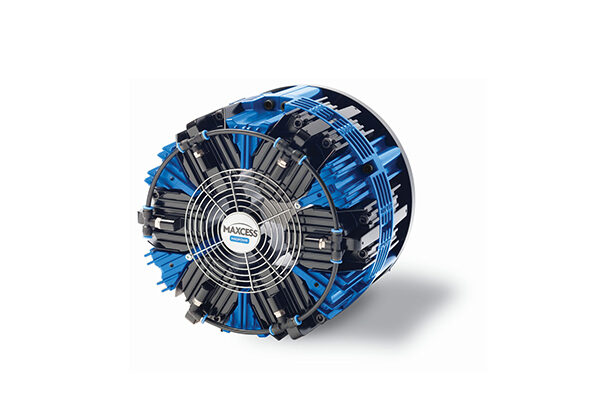 Frein haute efficacité HEB250
Frein pneumatique qui produit un couple plus élevé à des températures plus basses
Petite taille, compacte
Durée de vie plus longue des plaquettes pour une maintenance réduite
Le frein haute efficacité HEB250 de chez MAGPOWR est un frein à commande de tension pneumatique qui intègre de nombreuses fonctionnalités puissantes dans une conception compacte. Idéal pour répondre aux exigences des opérations générales de transformation et d'ondulation, le HEB produit un couple plus élevé à des températures de plaquettes de frein plus basses. Ces températures plus froides, associées à une plaquette de frein plus épaisse, garantissent une durée de vie plus longue de la plaquette et minimisent les temps d'arrêt.
Le HEB est conçu pour les environnements difficiles et utilise un seul rotor en fonte ventilé avec une cannelure bidirectionnelle qui permet un refroidissement efficace lorsqu'il est utilisé dans l'un ou l'autre sens de rotation, un alésage traversant et une rainure de clavette pour faciliter le montage du rotor sur l'arbre de frein et un jeu intégré de supports d'étrier qui peuvent être montés directement sur le châssis de la machine. Ces supports de fixation d'étrier font également partie intégrante de la protection de sécurité avec les corps d'étrier pour réduire la taille globale du frein.
La tension de la bande est contrôlée avec précision en ajustant la pression d'air dans les étriers, poussant les plaquettes de frein contre chaque côté du rotor pour produire un couple de freinage constant.
Frein haute efficacité HEB250
Altitude

0 - 6561,68 ft

0 - 2 000 m

Style de montage

Alésage traversant et rainure de clavette

Alésage traversant et rainure de clavette

TPM maximum
Coefficient de frottement des plaquettes

Faible : 0,12 Moyen : 0,41 Haut : 0,51

Faible : 0,12 Moyen : 0,41 Haut : 0,51

Pression d'activation minimale
Pression maximale
Plage de températures de fonctionnement
Classe de protection
Les plaquettes de frein ne contiennent pas d'amiante
Les plaquettes de frein ne contiennent pas d'amiante
Manual de I'Utilisateur
Fiche Produit
Batterie
Carton
Emballage
Emballage flexible
Non-tissé
Nourriture et boisson
Pharmaceutique
Serviette et tissu
Tag et étiquette
Transformation spécialisée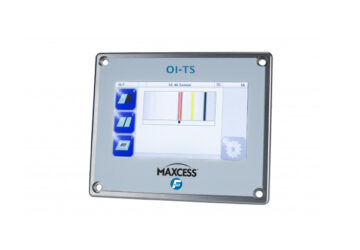 Interface opérateur D-MAX OI-TS
User-friendly touchscreen operator interface allowing for easy and intuitive control of web guiding systems in industrial applications.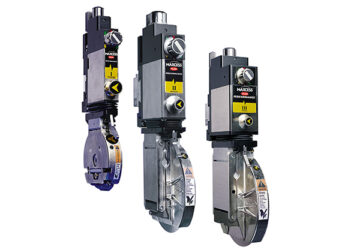 Porte-couteaux de la série Performance
Achieve faster setups, increased productivity and unrivaled finished roll quality with the Performance Series Knifeholder. Available in three sizes to accommodate a wide range of slitting materials and web speeds in a wide range of applications.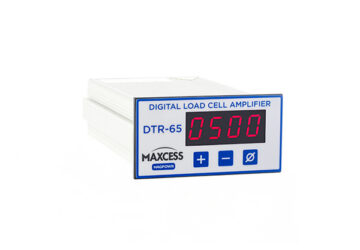 Affichage numérique de la tension DTR-65
The DTR-65 offers the ability to have a tension display on a machine panel with the option to also output a tension reference to a drive or PLC to remotely display or control tension.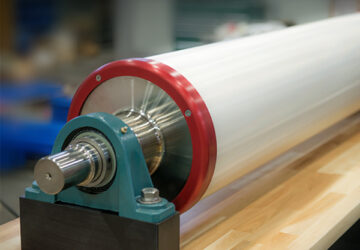 Rouleaux aspirants Webex
A uniquely engineered internal vacuum system provides a strong, stable grip on a variety of materials, ensuring consistent and reliable web handling.