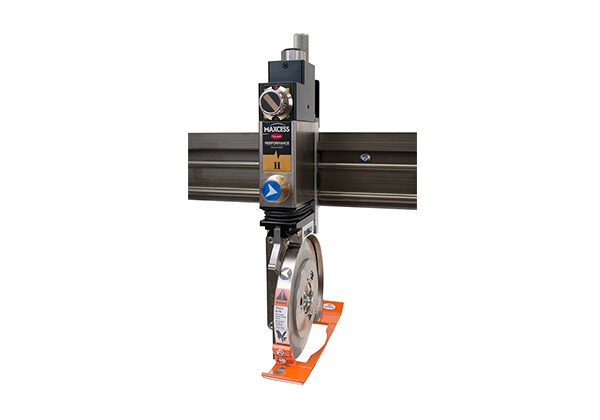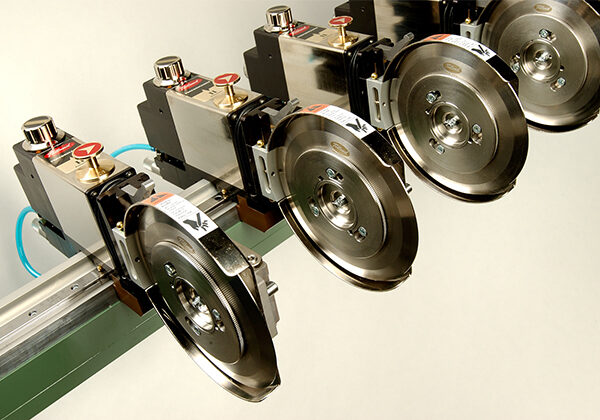 Systèmes de barre de guidage
Les options de barre de guidage Easy Glider et DuraGlide sont disponibles pour votre application
Réduisez le temps de préparation et augmentez votre compétitivité sur les courts tirages
Faites de l'installation un jeu d'enfant
Nos options de barre de guidage pour nos porte-couteaux des séries Control et Performance vous permettent de configurer chaque porte-couteau en un temps record. Cela vous permet de réduire le temps d'installation et de diminuer les temps d'arrêt pour vos opérateurs. Contactez dès aujourd'hui votre responsable de compte local ou votre représentant du service clientèle pour en savoir plus sur nos options de barres de guidage.
Rail en aluminium - Léger et facile à manipuler pour l'installation
Rail anodisé dur - Finition lisse pour un réglage rapide et facile, ce qui réduit les temps d'arrêt. Durable et longue durée pour réduire les coûts
Conception à double rail -Augmente la stabilité pour un ajustement rapide et facile du porte-couteau. Cela réduit le temps de préparation et diminue les temps d'arrêt entre les changements de recettes
Conception de la géométrie - Entièrement interchangeable avec la barre de guidage à queue d'aronde standard de Tidland. Permet de retirer le guide à queue d'aronde existant et de le remplacer par un Dura Glide. La géométrie du porte-couteau par rapport à la contre-lame inférieure ne change pas
Conception éprouvée des roulements et des rails - L'installation et la configuration initiales sont un jeu d'enfant. Si des ajustements sont nécessaires, ils peuvent être effectués en moins d'une minute
Guide D'installation
Manual de I'Utilisateur
Batterie
Carton
Emballage
Emballage flexible
Non-tissé
Nourriture et boisson
Pharmaceutique
Serviette et tissu
Tag et étiquette
Transformation spécialisée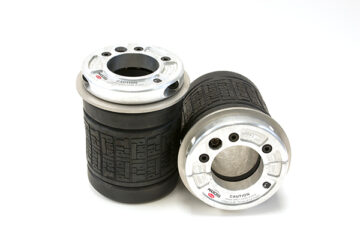 Mandrin pneumatique léger Force5
The Force5 is incredibly durable in extreme conditions, retains its shape over time and is lightweight, making it an excellent alternative to aluminum chucks at the lowest market cost.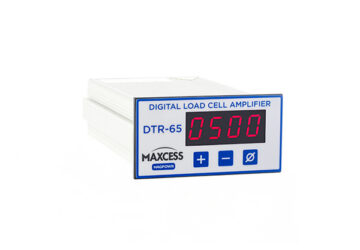 Affichage numérique de la tension DTR-65
The DTR-65 offers the ability to have a tension display on a machine panel with the option to also output a tension reference to a drive or PLC to remotely display or control tension.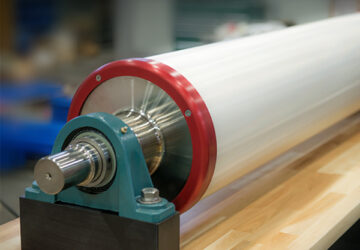 Rouleaux aspirants Webex
A uniquely engineered internal vacuum system provides a strong, stable grip on a variety of materials, ensuring consistent and reliable web handling.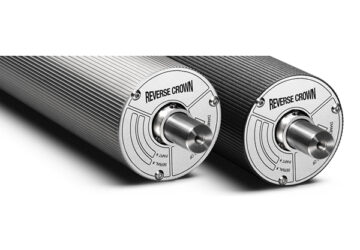 Rouleau banane WINertia™ AV
Easily remove wrinkles with this specially designed tapered dead shaft to achieve a greater surface speed at the ends of the roll.