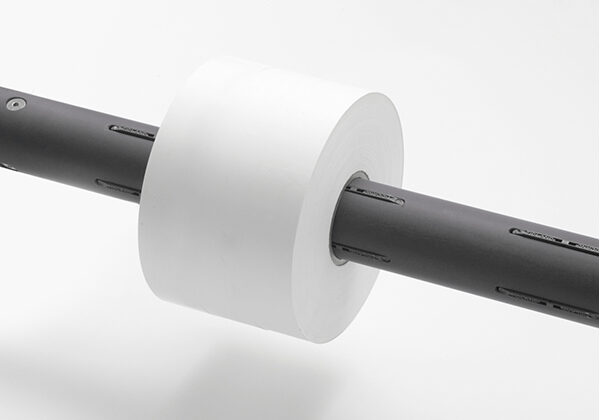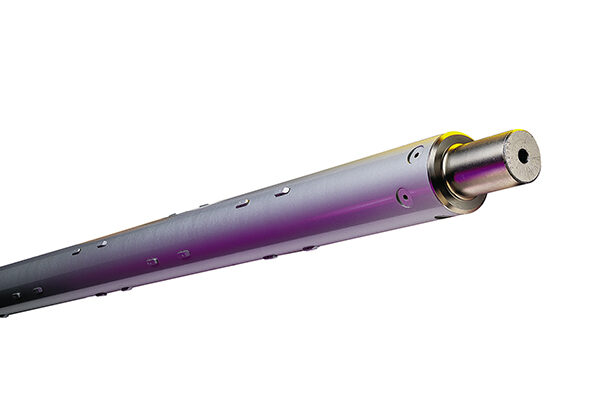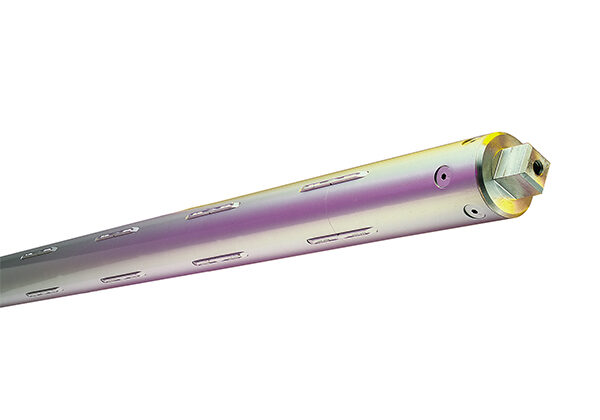 Arbre pneumatique Ultrashaft en fibre de carbone
La conception légère en fibre de carbone réduit les coûts d'indemnisation des travailleurs associés à la manipulation des arbres
L'arbre en fibre de carbone à haut module et faible déflexion augmente la rentabilité grâce à des vitesses d'exécution plus élevées et des épissures sans problème
La conception à haute résistance et à couple élevé permet de manipuler en toute sécurité les matériaux les plus exigeants
La combinaison parfaite de durabilité et de fonctionnement à grande vitesse dans un arbre pneumatique léger et ergonomique est ce que les opérateurs trouveront dans les arbres pneumatiques en fibre de carbone Ultrashaft de Tidland. L'Ultrashaft est disponible avec des options personnalisées : manchon en aluminium, manchon en acier ou avec peinture noire (sans manchon).
D'autres améliorations ont été apportées à l'arbre, notamment des cosses à couple élevé et des ressorts de rétraction non métalliques, afin d'éliminer pratiquement toute défaillance du réservoir souple, ce qui vous donne un Ultrashaft ultra-fiable, ultra-durable et à très grande vitesse.
Note : L'exemple montre les résultats pour un arbre à clavettes avec une bande de 70″ de large. Suppose (2) tourillons en acier de 2″ de diamètre x 6″ de long ; longueur de la face de la largeur de bande + 4″ centres d'appui de la longueur de la face + 6″. La vitesse de fonctionnement maximale est au niveau du noyau, en supposant un noyau à paroi de 0,5 ». D'autres configurations donneront des résultats différents. Contactez un représentant du service client Tidland pour une analyse complète de l'arbre pour votre application spécifique.
| | |
| --- | --- |
| Poids estimé de l'arbre | |
| Capacité de charge - rouleau simple | |
| Capacité de charge - Rouleaux multiples | |
| Vitesse de fonctionnement maximale | |
Tag et étiquette
Emballage
Carton
Nourriture et boisson
Emballage flexible
Pharmaceutique
Non-tissé
Batterie
Serviette et tissu
Transformation spécialisée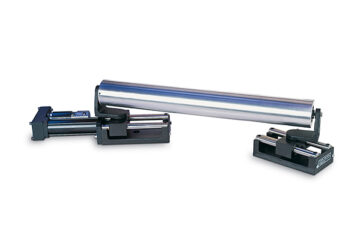 Systèmes de guidage de direction Kantiroller et Kamberoller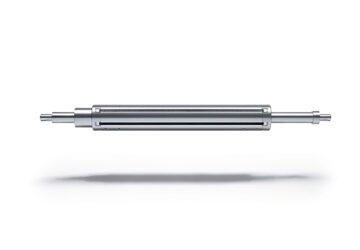 Arbre pneumatique GX ultra léger
Made with lightweight, high-strength aluminum and innovatie 2-piece expanding element, the Ultra-Light GX Air Shaft delivers unmatched performance in many unwind and rewind applications.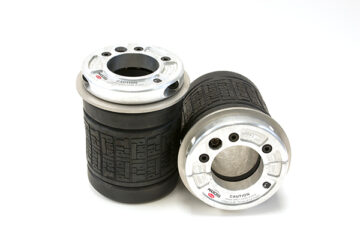 Mandrin pneumatique léger Force5
The Force5 is incredibly durable in extreme conditions, retains its shape over time and is lightweight, making it an excellent alternative to aluminum chucks at the lowest market cost.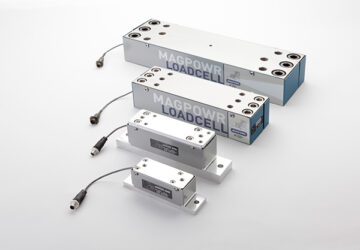 Cellules de charge GTS
MAGPOWR's GTS Global Load Cell ensures stability and accuracy, allowing tension to be precisely measured and controlled on a roll.