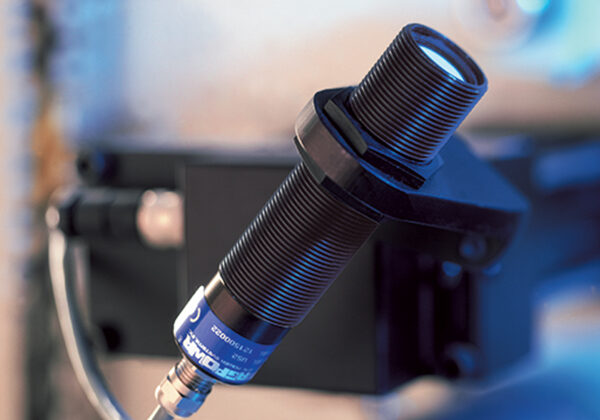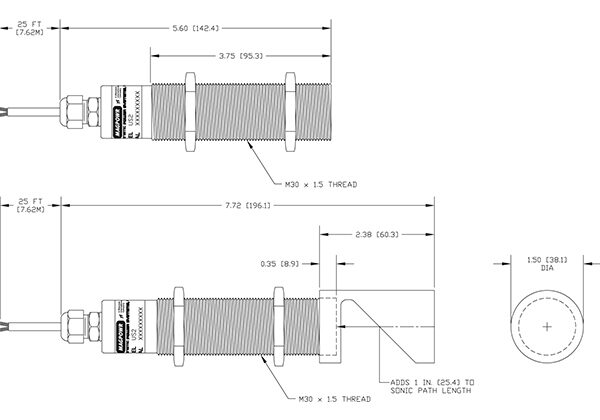 US-2 Capteur à ultrasons
Réduisez les rebuts et les déchets en contrôlant précisément la bande avec ce capteur de tension
Mesure le diamètre du rouleau
Permet d'ajuster les alarmes pour le noyau et le rouleau complet afin de donner à votre opérateur une notification appropriée avant d'atteindre la fin du rouleau
Les rebuts sont essentiellement des déchets, et les déchets représentent une réduction des profits. Un moyen efficace de réduire les rebuts et de maximiser les profits est d'augmenter la précision et le contrôle de la bande. Le capteur ultrasonique US-2 de MAGPOWR, utilisé avec la commande VERSATEC, mesure le diamètre du rouleau et permet de régler les alarmes de noyau et de rouleau plein afin de donner à votre opérateur une notification appropriée avant d'atteindre la fin du rouleau. Ce système de contrôle de la tension par ultrasons, entièrement automatisé, vous permet de réduire les déchets en utilisant la totalité du rouleau sur votre bande.
Plage du capteur

5,984 - 60 pouces

152 - 1 524 mm

Résolution du capteur

Plus grand de : 0,025 % de la portée ou 0.01 pouce

Plus grand de : 0,025 % de la portée ou 0.01 pouce

Cône de rembobinage

Réglable de 0 à 100 %

Réglable de 0 à 100 %

Classe de protection
Dessin 2D/3D
Manual de I'Utilisateur
Guide D'installation
Tag et étiquette
Emballage
Carton
Nourriture et boisson
Emballage flexible
Pharmaceutique
Non-tissé
Batterie
Serviette et tissu
Transformation spécialisée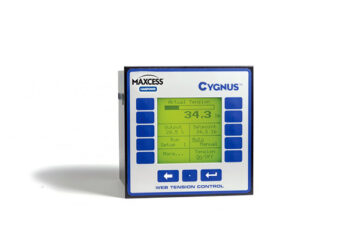 Contrôleur de tension Cygnus
The Cygnus Tension Controller is an advanced, intuitive tension controller in a compact enclosure that's easy to navigate for operators.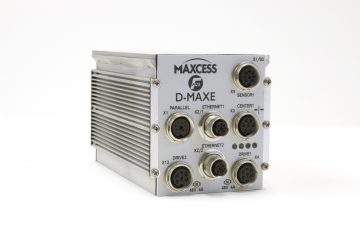 Contrôleur de guidage de bande D-MAX amélioré
A compact and easy-to-use web guide controller that offers precise and reliable control for a variety of industrial applications.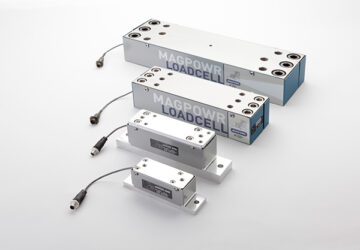 Cellules de charge GTS
MAGPOWR's GTS Global Load Cell ensures stability and accuracy, allowing tension to be precisely measured and controlled on a roll.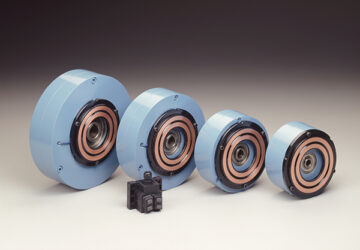 Embrayages de série Global
MAGPOWR's Global Series Clutches offer state-of-the-art magnetic particle technology featuring the latest materials and components, modern manufacturing techniques and a sleek design.