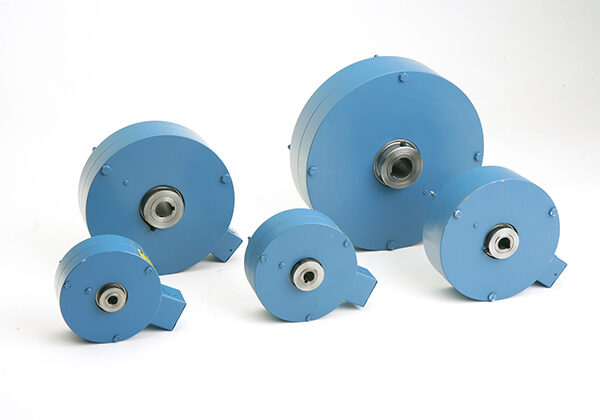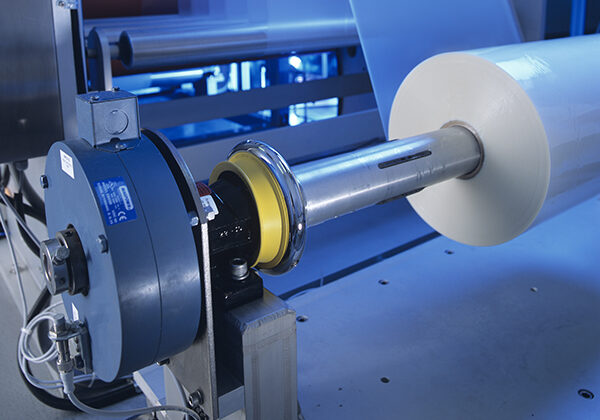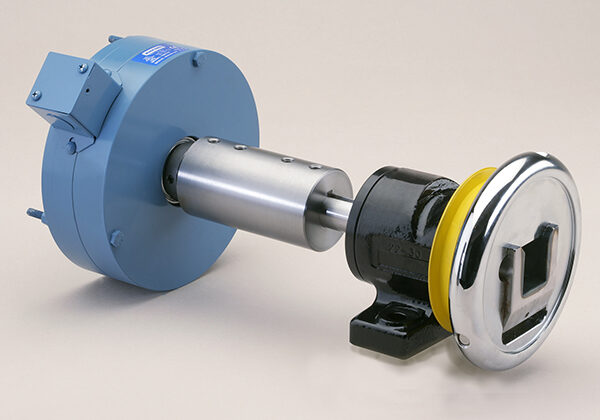 Freins de la série Global
Option de freinage polyvalente et flexible pour un couple régulier, répétable et contrôlable, indépendamment de la vitesse
Technologie de pointe en matière de particules magnétiques
Solution rentable disponible en options 90 et 24 VDC
La polyvalence et la flexibilité sont les véritables avantages des freins à particules magnétiques de la série Global de MAGPOWR, car ils fournissent un couple régulier, répétable et contrôlable, indépendamment de la vitesse. Ils conviennent donc à toutes sortes d'applications de transmission de puissance et de tension. Les tailles disponibles vont de 5,5 à 325 lb-pi de couple.
Cette gamme de freins est dotée d'une technologie de pointe en matière de particules magnétiques. Sa taille compacte est due à des alésages traversants sur tous les boîtiers usinés pour faciliter le montage. La série M (métrique) présente des alésages et des rainures de clavetage entièrement métriques, ainsi que du matériel de montage et des vis de pression métriques pour répondre aux exigences de conception internationales. Les freins sont également disponibles en 24 VDC ou 90 VDC.
Modèles disponibles par couple nominal :
GBA : 7.5 Nm (5,5 lb-pi)
GBB : 14 Nm (11 lb-pi)
GBC : 35 Nm (26 lb-pi)
GBD : 75 Nm (56 lb-pi)
GBE : 135 Nm (100 lb-pi)
GBF : 441 Nm (325 lb-pi)
Freins de la série Global
Couple nominal

5.5 - 325 lb-pi

7.5 - 441 Nm

Données de la bobine (90 VDC)

0.16 Courant nominal 361 Ω à 68˚ F

0.16 Courant nominal 361 Ω à 20˚ C

Données de la bobine (24 VDC)

0.67 Courant nominal 20,8 Ω à 68˚ F

0.67 Courant nominal 20.8 Ω à 20˚ C

Certifications
Tag et étiquette
Emballage
Carton
Nourriture et boisson
Emballage flexible
Pharmaceutique
Non-tissé
Batterie
Serviette et tissu
Transformation spécialisée
Mandrins de sécurité Boschert
Tidland Boschert Safety Chucks are pre-engineered for roll support and torque transfer in unwind and rewind applications, available in a variety of options depending on the level of safety and automation required.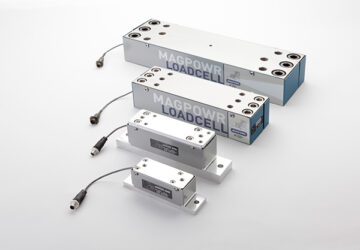 Cellules de charge GTS
MAGPOWR's GTS Global Load Cell ensures stability and accuracy, allowing tension to be precisely measured and controlled on a roll.