Customers in Iberia will benefit from an expanded product and service offering through partnership with Tecnocut 
Kelkheim, March 29, 2023 – Effective 1st of April 2023, the new partnership with Tecnocut will strengthen Maxcess Europe, a global leader in innovative products and services for automated web handling applications, as a sales agent and solution provider for the Iberia sales region.
"With Tecnocut, we found a strong partner which complements the service and support across the entire product life cycle," said Alexander Haid, General Manager for Maxcess Europe. "This partnership supports the strategic expansion of Sales and Service activities in Southern Europe for our end-to-end automated web handling solutions. With our shared know-how and service, both Maxcess and Tecnocut offer tremendous value to the market."
Tecnocut, an expert in engineering solutions in the tag & label and converting industry, offers strong service and support in the Iberia region, complementing the Maxcess portfolio with its own R&D innovation, as well as a wide range of high-quality products and services for die cutting stations.
"With 30 years of expertise in the label and converting industry and our 30 employees we are confident in our ability to offer high-quality and focused customer service locally, Said Sergio Estrada, CEO of Tecnocut. "We are excited to be a strategic partner of Maxcess, which gives us the opportunity to improve productions processes, enhance continuous improvement efforts and increase sustainable development initiatives for customers in Iberia. With our technical teams specialized in different areas, our combined teams and resources will cover all market needs for customers."
About Tecnocut:
Tecnocut is focused on engineering solutions and smart machinery for the label and converting industry. With its 30 employees the goal of Tecnocut is to offer a comprehensive service, based on personalized advice and custom engineering. Tecnocut was founded in 1993 and celebrates its 30th anniversary in 2023. Visit them online at www.tecnocut.com.
About Maxcess:
Maxcess helps its customers maximize productivity through innovative products and services worldwide. By combining more than 400 years of global service and support across the storied product brands of RotoMetrics, Fife, Tidland, MAGPOWR, Webex, Valley Roller and Componex, Maxcess offers an unrivaled network of application experts and end-to-end web handling solutions to help you work better, faster and smarter. Visit them online at www.maxcess.com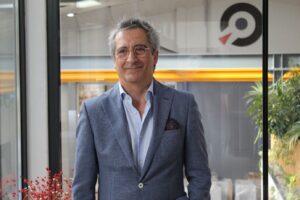 Sergio Estrada- CEO and founder of Tecnocut

Alexander Haid- General Manager- Fife-Tidland GmbH Europe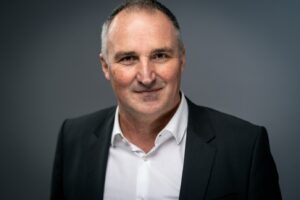 Press contact:
Sandra Golembiewski
Marketing & Communication Manager EMEA
Fife-Tidland GmbH
Max-Planck-Strasse 8 
65779 Kelkheim
Tel +49 6195 7002 425