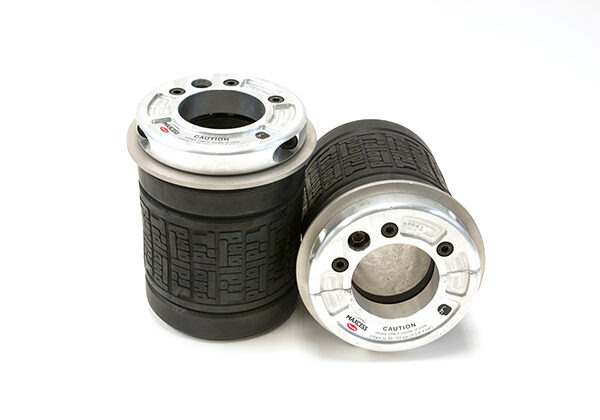 Mandrins pneumatiques légers Force5
Le mandrin pneumatique le plus léger du marché, pour la sécurité de vos opérateurs.
Offre une force de préhension maximale lors des arrêts d'urgence et dans les applications à couple élevé.
Alternative abordable et ergonomique aux mandrins en aluminium.
Extrêmement léger et offrant une prise fantastique sur le noyau, le mandrin pneumatique Force5 de Tidland offre une alternative légère aux mandrins en aluminium à un prix avantageux. Le Force5 est également capable de résister aux environnements les plus difficiles. L'élément d'expansion en polymère spécialement conçu est non seulement conçu pour une grande durabilité dans des conditions extrêmes, mais conserve sa forme au fil du temps pour faciliter l'insertion et le retrait. Les mandrins pneumatiques Force5 sont les mandrins pneumatiques les plus légers disponibles sur le marché et possèdent la plus grande force de préhension avec une meilleure préhension lors des applications e-stop et à couple élevé.
*Sur la base d'une pression de travail de ±5 psi, d'une tolérance du noyau de 0,05″ et d'un coefficient de friction statique entre le noyau en fibre et le pneu de 0,64.
Spécifications des mandrins pneumatiques légers Force5 Tidland
| | |
| --- | --- |
| Taille du noyau | |
| Taille maximale de l'arbre - rond (diamètre) | |
| Taille maximale de l'arbre - Carré (sur un côté) | |
| Taille maximale de l'arbre - Carré (coin à coin) | |
| Taille minimale de l'arbre - rond ou carré | |
| Poids maximal du rouleau par mandrin | |
| Poids maximum par rouleau | |
Valeurs de couple Force5 Tidland*
| | |
| --- | --- |
| Pression | Maximum par mandrin |
| 60 psi | 4 790 lb-po |
| 80 psi | 6 462 lb-po |
Guide D'installation
Manual de I'Utilisateur
Fiche Produit
Tag et étiquette
Emballage
Carton
Nourriture et boisson
Emballage flexible
Pharmaceutique
Non-tissé
Batterie
Serviette et tissu
Transformation spécialisée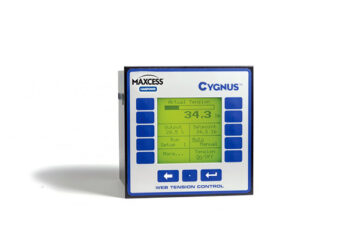 Contrôleur de tension Cygnus
The Cygnus Tension Controller is an advanced, intuitive tension controller in a compact enclosure that's easy to navigate for operators.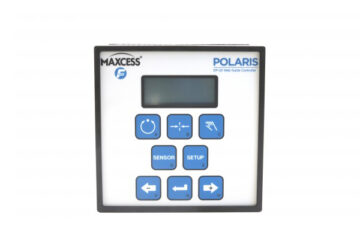 Polaris DP-20 Web Guide Controller
A high-performance web guide controller that provides precise and reliable control for a variety of industrial applications.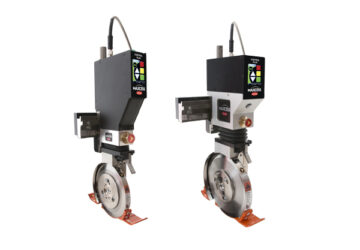 Porte-couteau électronique de série Control
Maximize operator safety, productivity and roll quality with Tidland's Control Series. Features include an LED-backlit touchscreen interface, enhanced durability and available wireless operation.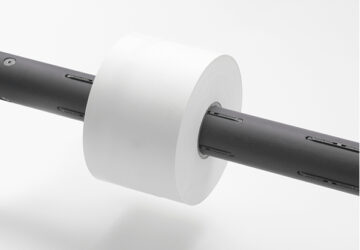 Arbre pneumatique Ultrashaft en fibre de carbone
Tidland's Ultrashaft Carbon Fiber Air Shafts are customizable and offer the perfect combination of durability and high-speed operation in a lightweight, ergonomic air shaft.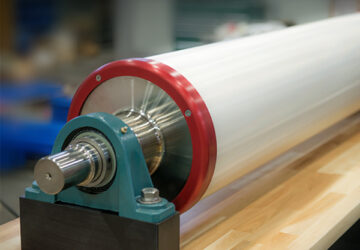 Rouleaux aspirants Webex
A uniquely engineered internal vacuum system provides a strong, stable grip on a variety of materials, ensuring consistent and reliable web handling.