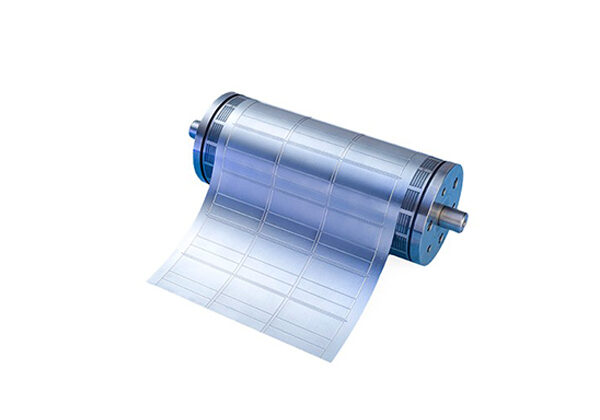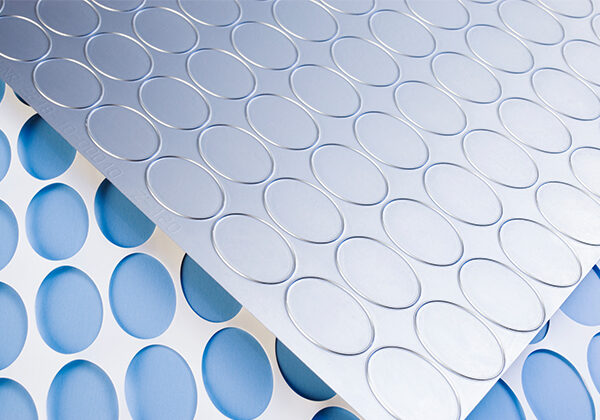 GoldLine Special Stanzblech (Anwendungen bei dünnen Folienträgern)
Maximale Schärfe der Schneide für die perfekten Schnittkanten sowie deren gleichmäßige Höhe und perfekte Ebenheit sorgen für ein Stanzblech mit optimaler Leistung – ohne den Träger zu verletzen.
Optimaler Output auf dünnstem Trägermaterial, bei größten Stanzbreiten und höchsten Geschwindigkeiten
Versand am selben Tag möglich
Mit konkurrenzlosem Finishing und Parallelität wurde das GoldLine Special speziell für die Verarbeitungsanforderungen der dünnsten Folien auf dem Markt (19 Micrometer und darunter) entwickelt.
Vollautomatischer Herstellungsprozess für die geringsten Toleranzen auf dem Markt auch bei anspruchsvollsten Folien
Das Stanzblech bietet die engsten Präzisionstoleranzen, zur Verarbeitung der anspruchsvollsten Folien und Trägermaterialien auf dem Markt, einschließlich 23 und 19 Micrometer PET-Liner
Speziell gefertigt für dünne Polyester-Trägermaterialien und dünne Folien
Blechhöhen-Toleranz = +/-0,002 mm (0,00008″)
Optimal gleichbleibende Performance mit der idealen Kombination aus Schneidenwinkel, Blechhöhe, Schneidengeometrie, Grundblechstärke und anderen Einflussgrößen
Ideal für Anwendungen ohne Trägermaterial oder Durchstanzen
Ideal für Getränkeetiketten aus dünner Folie
Polypropylen-Folien und No-Look-Etiketten
Andere Anwendungen mit dünnen Folien
Anhänger und Etiketten
Flexible Verpackung
Lebensmittel und Getränke
Spezialverarbeitung
Verpackungindustrie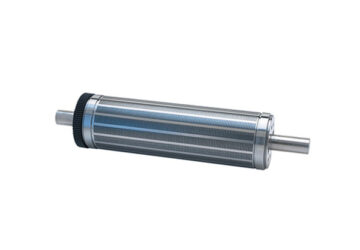 Magnetzylinder
The AccuBase™ Magnetic Cylinders are precision-engineered with exacting tolerances and enhanced dimensional stability to optimize flexible die accuracy. Magnetic cylinders are available for a full range of label presses and converting machinery.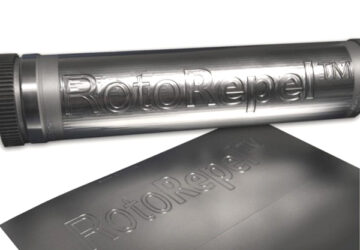 RotoRepel™ Antihaftbeschichtung
RotoRepel™ offers comprehensive adhesive control benefits far beyond nonstick properties, improving overall die and press performance in several ways for more longevity and better efficiency.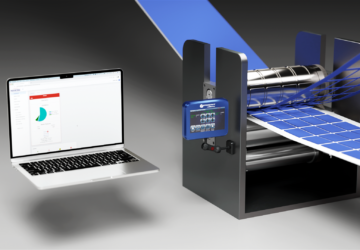 Gegenzylinder
Unlock the power of precision with our anvil solutions by RotoMetrics. Choose from a range of solutions, including Base Anvils, Adjustable Clearance Anvils and AccuAdjust, RotoAdjust Dual Adjustable Anvils.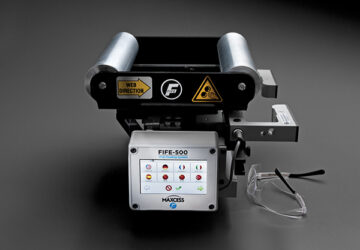 FIFE-500 Bahnlaufregelungssystem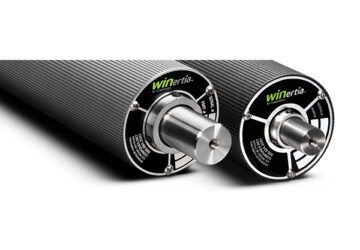 WINertia™ AV-Air Vent Aluminium Umlenkwalz
Featuring a special air vent design for consistent, reliable performance in demanding environments.