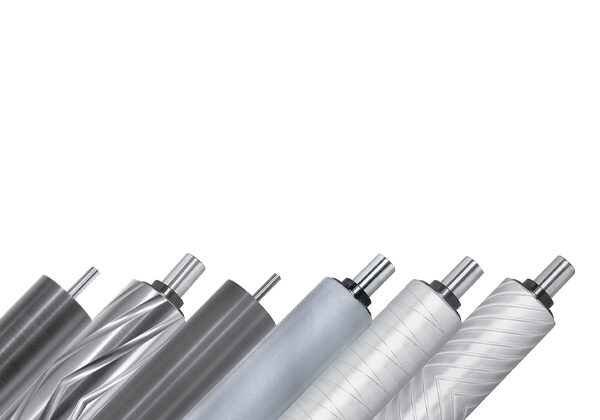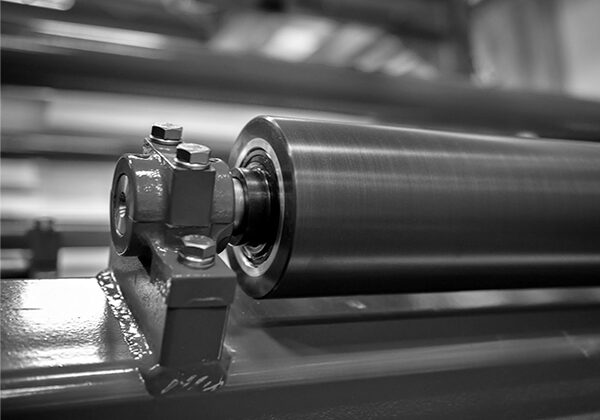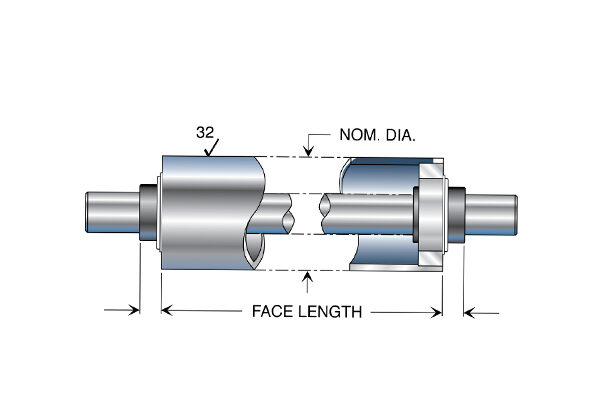 Webex Umlenkwalzen
Branchenführende kundenspezifische Umlenkwalzen für Durchsteckwellen und Wellen mit feststehendem Schaft für jede Anwendung
Mehrere Möglichkeiten, vom ergonomischen UltraLight™ und Kohlefaser bis hin zu hochbelastbarem Aluminium und Edelstahl für robuste Anwendungen
Dank unserer jahrzehntelangen technischen Erfahrung vertrauen uns führende Industrieunternehmen mit den anspruchsvollsten Anforderungen ihre Umlenkwalzen an.
Kundenspezifische Oberflächen, Beschichtungen und Halterungen sind verfügbar. Wenden Sie sich an Ihren örtlichen Kundenbetreuer oder Kundendienstmitarbeiter für weitere Informationen.
Seit 60 Jahren produziert Webex Umlenkwalzen und ist damit der führende Lieferant für die bahnverarbeitende Industrie. Unsere Walzen werden von unseren sachkundigen Anwendungsexperten nach Ihren Anforderungen hergestellt und angepasst. Unsere Mitarbeiter verstehen und wissen, welche Walzeneigenschaften die beste Lösung für Sie sind. Von der richtigen Auswahl der Lager über die Konstruktionsmaterialien bis hin zu den abschließenden Beschichtungen werden unsere Umlenkwalzen mit der Präzision und Robustheit gebaut, die für den Erfolg Ihrer Anwendung erforderlich sind.
Wir haben die perfekte Lösung, wenn Ihre Anwendung hohe Geschwindigkeiten, schwere Lasten, enge Toleranzen oder alle drei zusammen erfordert. Der Auswahl- und Bestellprozess wird durch die Verfügbarkeit von über 400 Standardkonfigurationen weiter vereinfacht. Unsere Designer können aus einer fast unendlichen Zahl an Kombinationen die ideale Lösung für Sie entwickeln. Da mehrere Optionen für Beschichtung, Galvanisierung, Finish, Rillenmuster, Wellenform und Umwelteigenschaften wie Hochtemperatur- oder Reinraumanforderungen zur Verfügung stehen, können Sie sicher sein, dass Sie die richtige Umlenkwalze gewählt haben, die langfristig zuverlässige Arbeit verrichten wird.
Verpackungindustrie
Anhänger und Etiketten
Karton
Lebensmittel und Getränke
Flexible Verpackung
Pharmazie
Vliesstoffe
Batterie
Hygienepapier
Spezialverarbeitung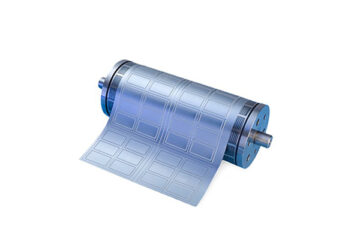 Stanzblech DuraLine (Abrasive Anwendungen)
The DuraLine is the go-to flexible die for all direct thermal and thermal transfer applications. It's specifically designed to conquer the most abrasive materials with proprietary coating techniques, unique chemistries, and exclusive formulas to deliver extra life and increased durability.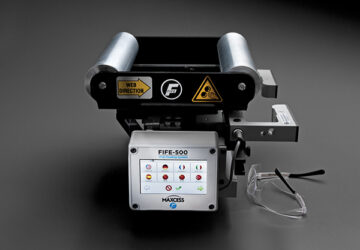 FIFE-500 Bahnlaufregelungssystem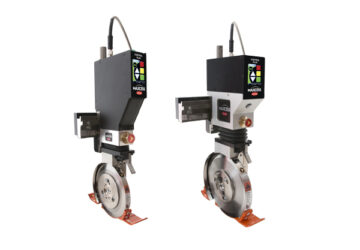 Elektrischer Messerhalter "CONTROL SERIE"
Maximize operator safety, productivity and roll quality with Tidland's Control Series. Features include an LED-backlit touchscreen interface, enhanced durability and available wireless operation.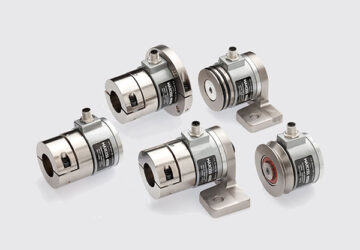 TS Kraftaufnehmer
TS load cells provide the most consistent tension control regardless of temperature changes. They're rugged and highly accurate, measuring tension in any unwind, rewind or intermediate web processing application.