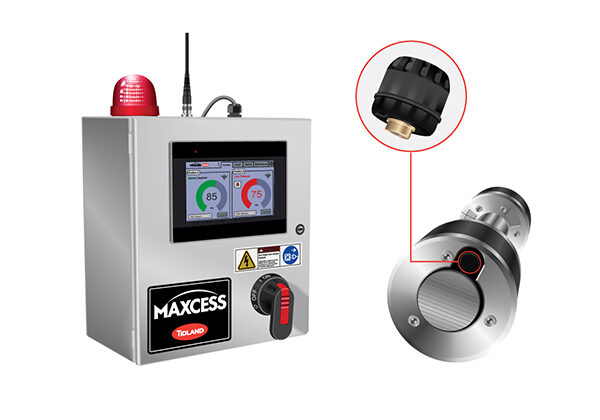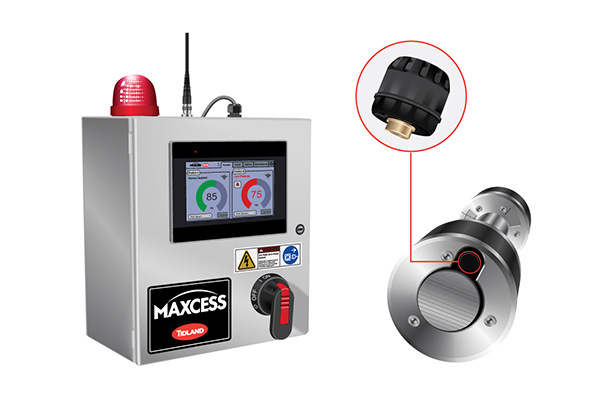 PressureMax
Detect leaks BEFORE they become critical
Improve throughput and safety while reducing downtime
Industry 4.0 solution, the future of smart winding
Secure, one-way RF wireless technology that connect up to 8 shafts to a single unit
Industries
Cardboard
Flexible Packaging
Nonwovens
Packaging
Specialty Converting
Towel and Tissue
The PressureMax system reduces operating costs by minimizing unplanned downtime and scrap while improving safety during unwind and rewind processes. Internal air bladders of winding shafts and chucks require correct inflation and regular maintenance to ensure adequate torque is transferred to the roll.
Tidland's Industry 4.0 solution provides real-time condition monitoring, alerts and analytics to machine operators, helping to maintain correct inflation levels and to detect air bladder leaks before failures occur. Eliminate core slippage that can lead to safety risks, web breaks, material scrap and unplanned downtime with PressureMax air monitoring.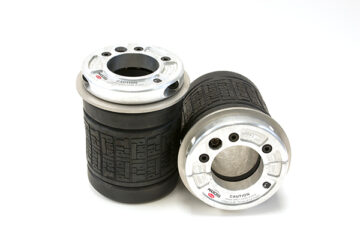 Force5 Lightweight Air Chuck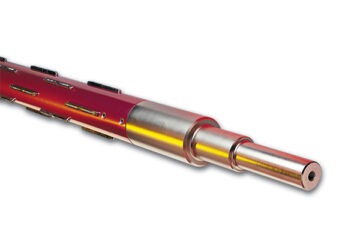 Lug Shafts
Leaf Shafts
We use technologies, such as cookies, to customize content and advertising, to provide social media features and to analyze traffic to the site. We also share information about your use of our site with our trusted social media, advertising and analytics partners.