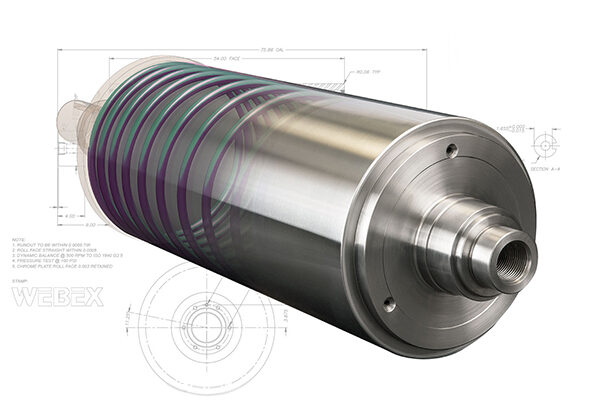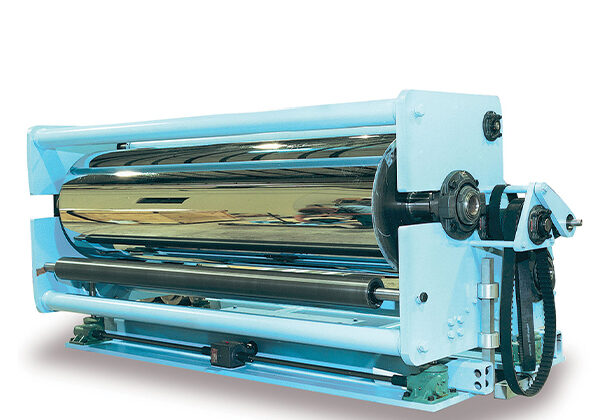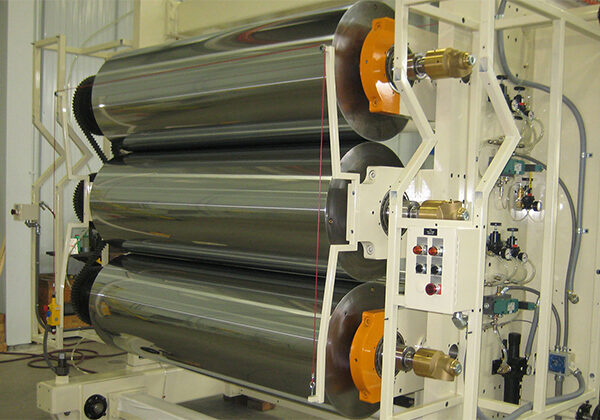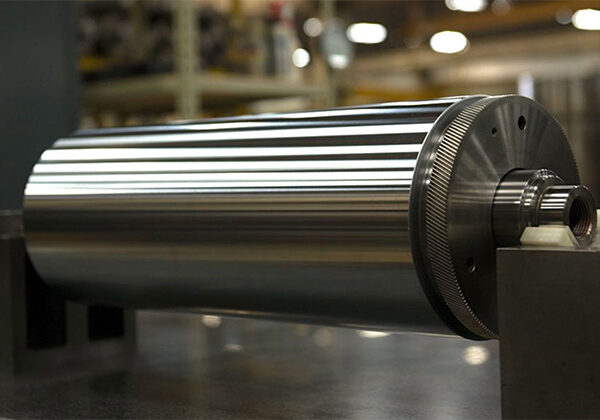 Webex Heat Transfer Rolls (Chill Rolls)
Cost-effective and industry-leading heat transfer rolls to critically maintain temperature management
Unique gain-pitch spiral design controls cross-product temperature differentials and overall heat transfer characteristics
Proprietary computational analysis for guaranteed mechanical and thermal performance
ASME Certified options available
Industries
Battery
Cardboard
Flexible Packaging
Food and Beverage
Nonwovens
Packaging
Pharmaceutical
Specialty Converting
Tag and Label
Towel and Tissue
For more than 40 years, Webex has been the industry's first choice in maintaining consistent and cost-effective temperature management with our Precision Engineered Heat Transfer Rolls (Chill Rolls).
Our engineers rely upon industry experience and a proprietary analysis process to predict exactly what the heat transfer results will be prior to manufacturing, to within ±0.5º C (1º F) across the face of the roll. We also specialize in rolls with ultra-tight tolerances, special plating and finishing.
To meet your exact application parameters, every Webex Heat Transfer Roll and Chill Roll is designed for optimal balance between heat transfer, minimal pressure drop inside the roll, correct fluid velocity and minimum temperature rise across the roll face. Whatever roll size or specification you need, Webex is the proven source for heat transfer roll performance.
Webex Heat Transfer Rolls (Chill Rolls)
Optional Certifications Available

ISO 9001
ASME Certified Pressure Vessels (Stamp U and R)

Diameter Capabilities
Maximum Length
Design Options

Single shell, double shell
Double shell - spiral: gain pitch or straight pitch
Fluid flow: mono-flow or duo-flow
Guaranteed temperatures to within +/- 1˚ F across the face of the roll
Unique gain-pitch spiral design controls cross product temperature differentials and overall heat transfer characteristics

Typical Diametrical Tolerance

+/- 0.001 in

+/- 0.0254 mm

Typical Concentricity and Straightness Tolerance

+/- 0.001 in

+/- 0.0254 mm

Optional Precision Concentricity and Straightness

+/- 0.0001 in

+/- 0.0025 mm

Finish

Chrome, Nickel, Rubber, Plasma, Ceramic, Teflon Coating
Surface Hardened or Weld Overlay
Optional flawless mirror and a wide range of matte finishing available

Base Materials

Carbon Steel, Alloy Steel, Stainless Steel, Aluminum, Copper
Product Sheets
Request for Quote (RFQ)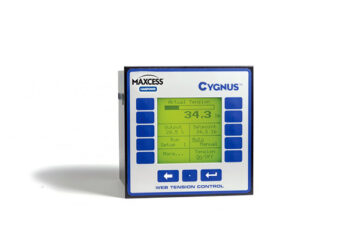 Cygnus Tension Controller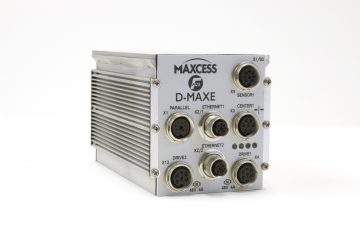 D-MAX Enhanced Web Guiding Controller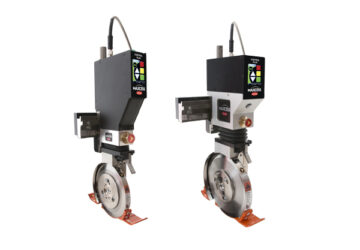 Control Series Electronic Knifeholder
We use technologies, such as cookies, to customize content and advertising, to provide social media features and to analyze traffic to the site. We also share information about your use of our site with our trusted social media, advertising and analytics partners.