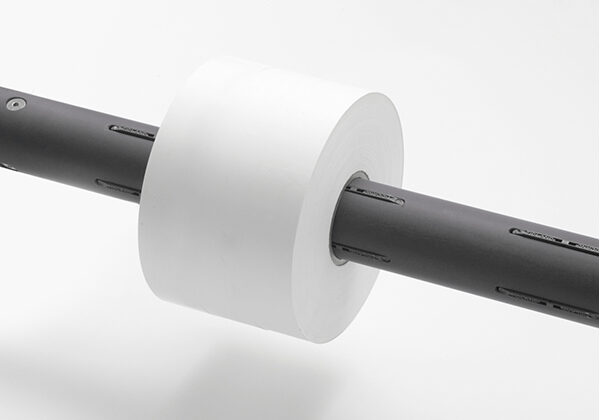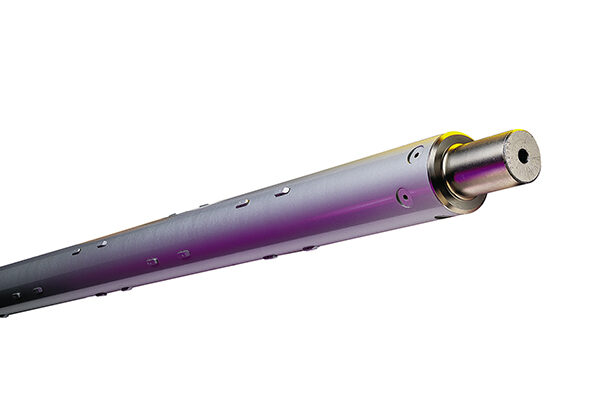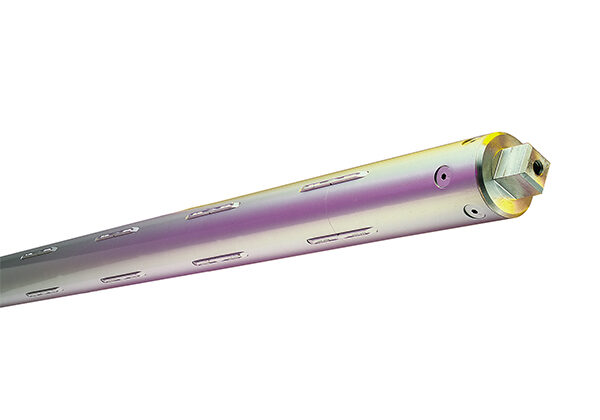 Ultrashaft Carbon Fiber Air Shaft
Lightweight carbon fiber design reduces workers' compensation costs associated with shaft handling
High modulus, low deflection carbon fiber shaft increases profitability through higher run speeds and trouble-free splices
High strength, high torque design enables safe handling of the most demanding materials
Industries
Battery
Cardboard
Flexible Packaging
Food and Beverage
Nonwovens
Packaging
Pharmaceutical
Specialty Converting
Tag and Label
Towel and Tissue
The perfect combination of durability and high-speed operation in a lightweight, ergonomic air shaft is what operators will find in Tidland's Ultrashaft Carbon Fiber Air Shafts. The Ultrashaft is available with custom options: sleeved with aluminum, sleeved with steel or painted black (no sleeve).
Further enhancements to the shaft include high-torque lugs and non-metallic retraction springs to virtually eliminate bladder failures giving you an ultra-reliable, ultra-durable, ultra-high speed, Ultrashaft.
Note: Example shows results for a lug shaft for a 70" wide web. Assumes (2) 2" diameter steel journals x 6" long; face length of web width + 4" bearing centers of face length + 6". Maximum operating speed is at core, assumes 0.5" wall core. Other configurations will yield different results. Contact a Tidland Customer Service Representative for a full shaft analysis for your specific application.
Ultrashaft Carbon Fiber Air Shaft - Steel Sleeve
| | |
| --- | --- |
| Estimated Shaft Weight | |
| Load Capacity - Single Roll | |
| Load Capacity - Multiple Rolls | |
| Maximum Operating Speed | |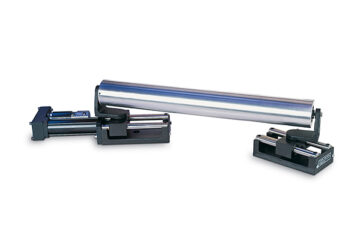 Kantiroller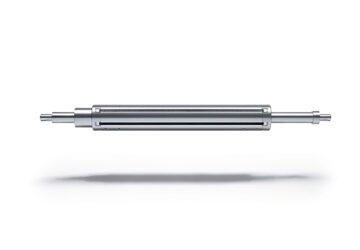 GX Ultra Lightweight Air Shaft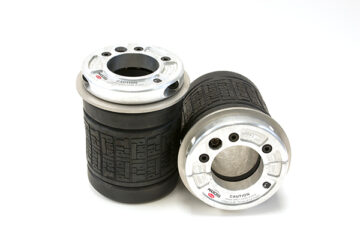 Force5 Lightweight Air Chuck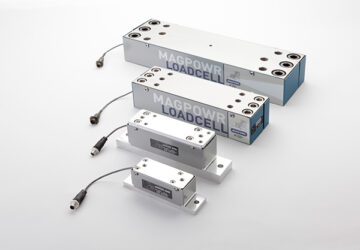 GTS Load Cells
We use technologies, such as cookies, to customize content and advertising, to provide social media features and to analyze traffic to the site. We also share information about your use of our site with our trusted social media, advertising and analytics partners.