TLC Thin Load Cells
Measure web tension in any unwind, rewind or intermediate web processing application with extreme accuracy and low temperature drift, in a compact enclosure that easily fits in any application with MAGPOWR's TLC Load Cells.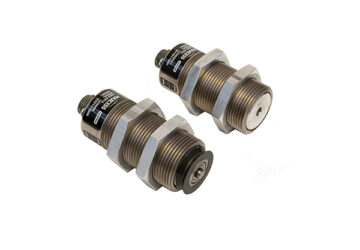 LC-500G Low Tension Load Cells
MAGPOWR's LC-500G Low Tension Load Cells are designed to mount easily into almost any single strand installation, employing over 360 degrees of overload protection, preventing the need for recalibration in the event of overload situations.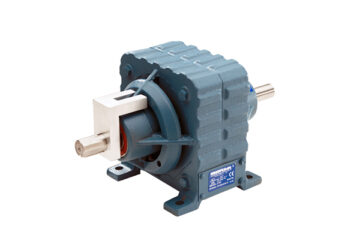 Foot Mounted Magnetic Particle Brakes
Transform your reliable, durable, foot-mounted MAGPOWR C Series Clutches into brakes with a locking bracket.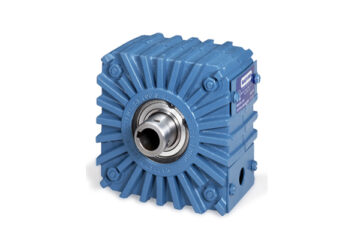 B Series Magnetic Particle Brakes
B Series Shaft Mounted Magnetic Particle Brakes give operators high-quality, dependable performance within a simple, durable device that's easy to install.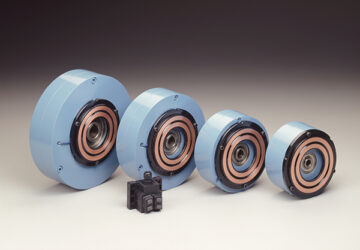 Global Series Clutches
MAGPOWR's Global Series Clutches offer state-of-the-art magnetic particle technology featuring the latest materials and components, modern manufacturing techniques and a sleek design.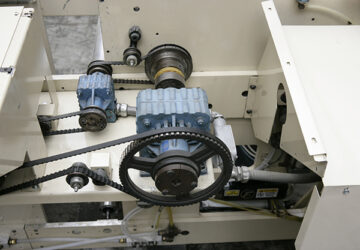 Foot Mounted Magnetic Particle Clutches
The cost-effective MAGPOWR C Series Magnetic Particle Clutch is reliable and durable, providing silent operation that's ideal for cycling and overload applications.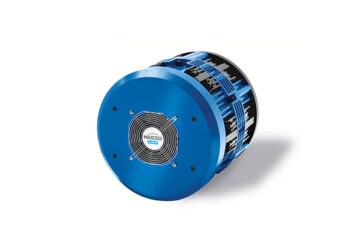 HEB250 High Efficiency Brake
The MAGPOWR HEB250 High Efficiency Brake is a pneumatic tension control brake, ideal for the demands of general converting and corrugating operations, producing higher torque at cooler brake pad temperatures for durability and minimized downtime.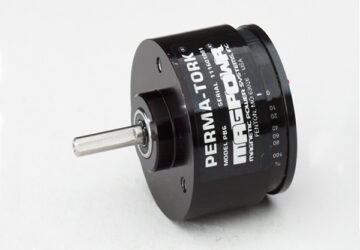 Perma-Tork® Permanent Magnet
MAGPOWR's innovative Perma-Tork® Permanent Magnet Clutches are capable of producing highly accurate, dependable torque, without the need of an external power source using high-energy, multi-pole magnets.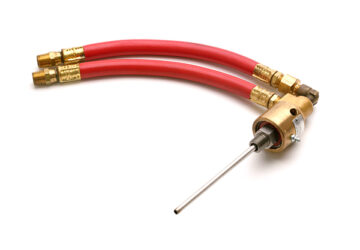 Cooling Options for Clutches and Brakes
MAGPOWR's forced air or water cooled clutch and brake options offer 300 - 500 percent additional heat dissipation capacity when needed under slip conditions.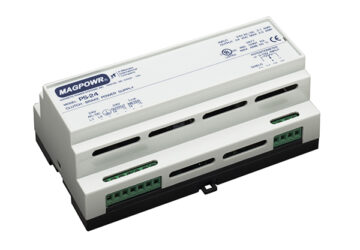 PS-24 & PS-90
MAGPOWR's PS-24 & PS-90 Power Supplies minimize the drag torque of a clutch/brake, allowing greater controllability in the lowest torque range.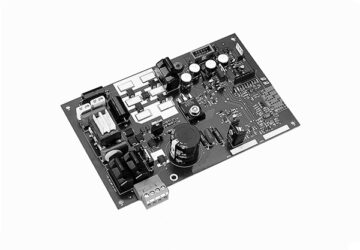 Power Amplifiers For Magnetic Brakes and Clutches
MAGPOWR's PA-90 and PA-2 Power Amplifiers provide the extra current required for controlling magnetic particle brakes and clutches in any tension control application.