Your rotary cutting solution is just one small piece of your larger process. However, as with any finely-tuned machine, it's critical that all components (even the small ones) are firing on all cylinders to protect the overall health of your end product.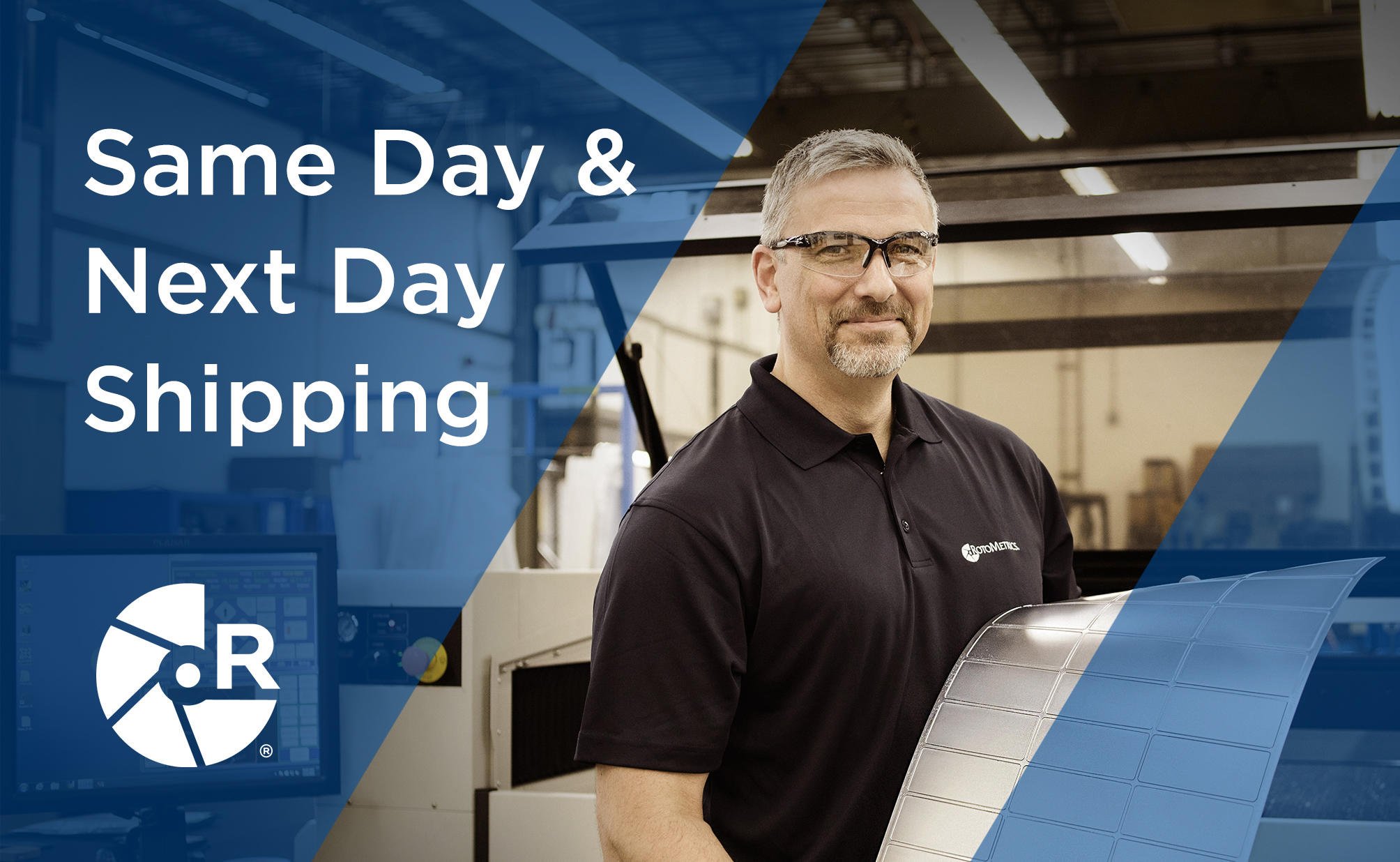 RotoMetrics knows that speed and productivity are the keys to revenue and growth in your fast-paced market. It is our commitment that your rotary dies will be a reliable element of your success. That's why, via our Express Lane service, we've developed the internal infrastructure to produce and ship a solid die next day –To allow our customers to get more business.
Here are some fast-facts on our Express Lane service:
Get a long running solid die manufactured in flex die time –(FAST!)

RotoMetrics in the only tooling provider that produces and supplies a solid die next day delivery and repair for qualifying dies

Over the last three years, we've shipped nearly 20,0000 Express Lane dies with 99.98%

On Time Delivery
Our success, coupled with increased customer demand, has lead our team to further expand the Express Lane program:
Rotometrics RD90M, capable of converting films as thin as 1.2mm, is now available next-day Express Lane shipping. Plus, RD90M Express Lane NOW offers express re-sharpening and repair service. Qualifying dies are repaired and return shipped next day.

Also available for next-day Express Lane shipping AND 24-Hour repair turnaround is the RD200. The pinnacle of value and durability from the RotoMetrics solid rotary die product line, RD200 is ideal for longer runs and pressure-sensitive die-cutting.
Can you envision the implications for your business if you can order a great to-liner, hardworking, value solid die and get it in the same time it takes to get a flexible die? That's the speed of business.

For more information about the RD90M, RD200, or how Express Lane can maximize your uptime and minimize your downtown, contact your RotoMetrics representative.
*Note: Restriction and qualifiers apply for next day order and repair service. Express Lane repair only applies to RD90M and RD200 dies ordered after 2/26/17.