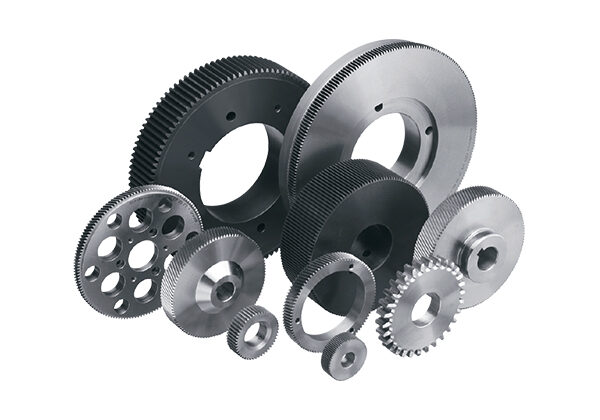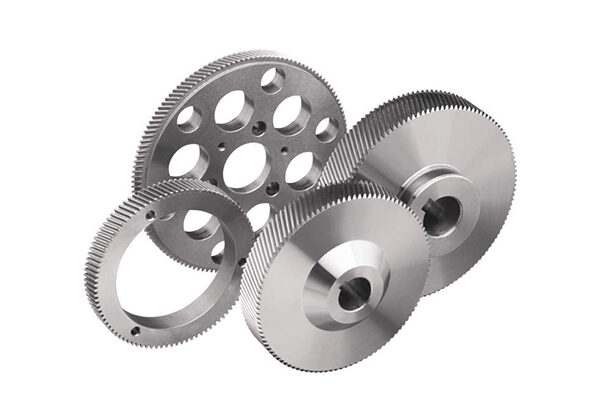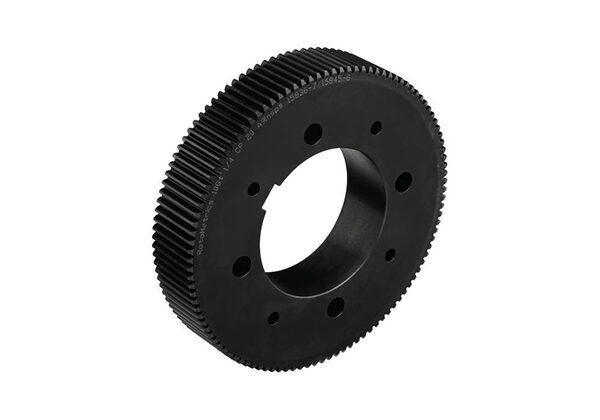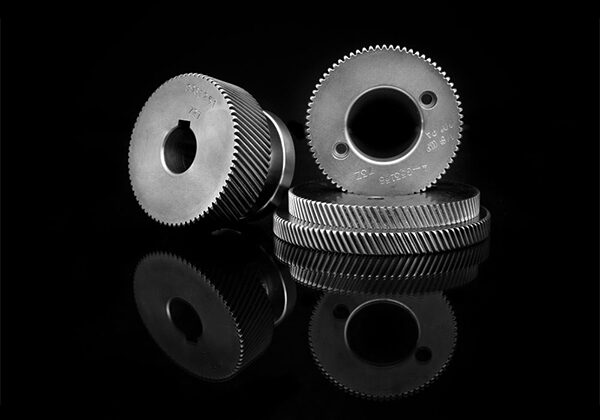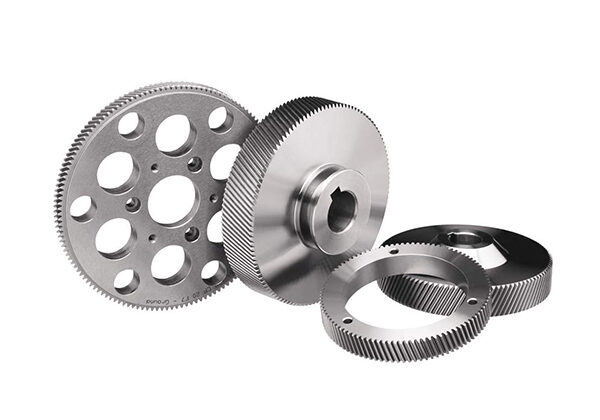 AGMA Gears
The combination of our manufacturing expertise and customer focus has created new opportunities to offer a variety of precision gears to industries beyond printing and converting
Ground gears, helical, spur, plastic and fine pitch – RotoMetrics provides the quality you expect and the delivery times you need
As a member of the American Gear Manufacturers Association (AGMA) and certified to ISO 9001:2000 standards, RotoMetrics is committed to being your full-service gear supplier
Industries
Battery
Cardboard
Flexible Packaging
Food and Beverage
Nonwovens
Packaging
Pharmaceutical
Specialty Converting
Tag and Label
Towel and Tissue
Gear Types
Ground – 245 mm (9.645 in) maximum O.D. / 28 DP – 8 DP / AGMA Class 11
Helical – 355 mm (14 in) maximum O.D. / 50 DP fine pitch – 4 DP
Spur – 355 mm (14 in) maximum O.D. / 50 DP fine pitch – 4 DP
Plastic
Gear Capabilities
Ground gears are manufactured to AGMA Class 11 using a state-of-the-art Gleason 245TWG high-speed CNC threaded wheel grinder, providing the utmost consistency and hard finishing with significantly shorter turnaround times versus conventional CNC grinding
Various grinding processes include:

CNC cylindrical grinding (10.5″ diameter x 59″)
Surface grinding (20″ x 40″)
Rotary grinding to 36″ diameter

Global gear manufacturing in US, UK and Australia

Full service gear making capability
FEA / CAD / CAM engineering support
Metric and imperial gearing

Mori Seiki CNC lathe (17.7″ diameter x 51:)
CNC vertical mills – 3 and 4 axis

Haas VF8 40 tool (X 40″ x Y 20″ x Z 28″)
Haas VF4 Super Speed – 40 tool
Haas VF3 20 tool

In-house heat treatment capabilities:

Induction heat treating (to 10.5 in diameter)
Ferritic nitro-carburizing (to 12.0 in diameter)
Fluidized bed heat treating (to 14.0 in diameter)
Vacuum heat treating (to 18.25 in diameter)

External preferred supplier heat treatment (24/48 hour delivery with aerospace capability)
Sunnen Automatic Hone EC-3500 (6 in stroke) and Sunnen Cylinder King Hone (9 in hone)
CNC gear inspection to 13.78 in diameter
Keyway cutting (1.25 in wide)
High precision environment (HVAC)
In-house hob sharpening, broaching, gun drilling, laser marking and black oxide surface coating
Class-leading ERP systems, safehouse disaster recovery, emergency electricity generators
Contact your RotoMetrics Customer Service Representative to identify opportunities for our team to custom engineer a gear solution for you.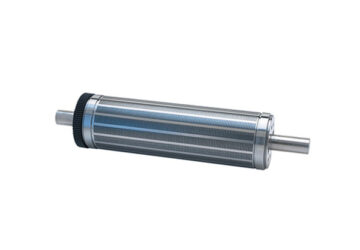 Magnetic Cylinders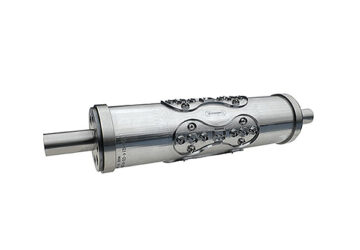 RD300 Solid Rotary Die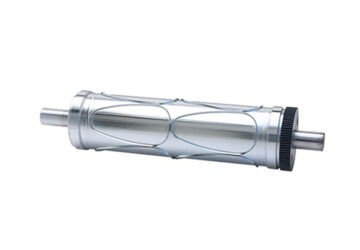 RD90M Solid Rotary Die
We use technologies, such as cookies, to customize content and advertising, to provide social media features and to analyze traffic to the site. We also share information about your use of our site with our trusted social media, advertising and analytics partners.