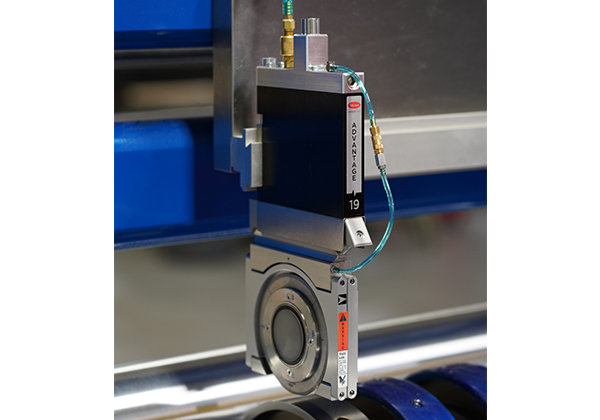 Advantage Series Knifeholder
180° reversible blade cartridge, extending blade life
Fast blade cartridge removal
Class I Knifeholder and guidebar compatible; backward compatible to W19 Knifeholder systems
Tidland's Advantage Series 19 knifeholder provides a minimum slit width of only 19.5 mm (0.768 inches), while delivering high slit quality and extended blade life. A 180° reversible blade cartridge allows you to use both sides of the lower anvil knife ring, extending blade life and reducing operating costs.
Take advantage of easy setups with a 2.8 mm side stroke distance, making blade cartridge changes easy with a simple, set screw retention and quick-disconnect air fittings. The knifeholder body remains in position during the cartridge change, significantly reducing downtime, while blade changes are safe and fast with a snap-on blade locking safety guard.
Tidland Advantage Series Knifeholder
| | |
| --- | --- |
| Minimum Slit Width: | |
| Maximum Web Speed: | |
| Horizontal Stroke Distance: | |
| Vertical Stroke Difference: | |
| Blade Diameter: | |
| Operating Air Pressure: | |
Product Sheets
User Manuals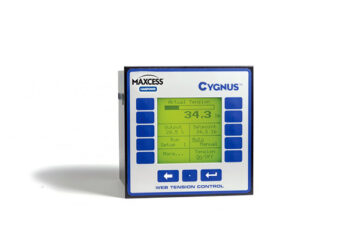 Cygnus Tension Controller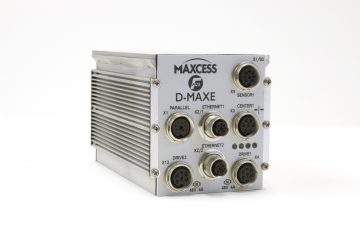 D-MAX Enhanced Web Guiding Controller
We use technologies, such as cookies, to customize content and advertising, to provide social media features and to analyze traffic to the site. We also share information about your use of our site with our trusted social media, advertising and analytics partners.