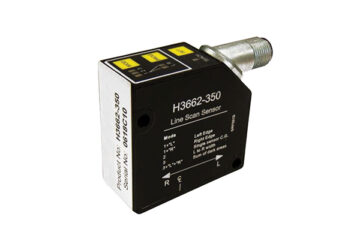 H3662 Line Scan Sensor
The H3662 is an edge, centerline, or width-detecting IR sensor. Using IR light, it illuminates retro-reflective tape to image onto a linear array within the sensor and, using an integrated microcontroller, it analyzes the array signal and detects the exact position of the web's edges.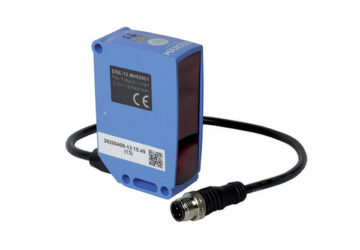 DSE-15 Reflected Light Sensor
The DSE-15 is compact and ideal for most applications where space is limited with opaque, transparent, or reflective materials.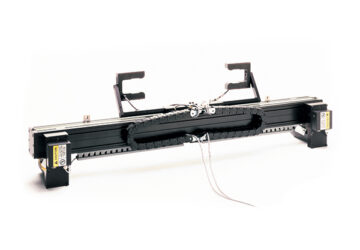 Pro-Trac 200
This robust sensor positioning system is used for automating web width changes in your application, including chasing systems, moving-sensor center guide systems, web width measurement systems, or simple sensor positioning.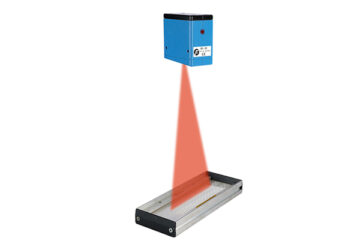 SE-20 Wide Gap Sensor
The SE-20 Wide Gap Sensor is not affected by ambient light and reflections, making it ideal for highly reflective materials.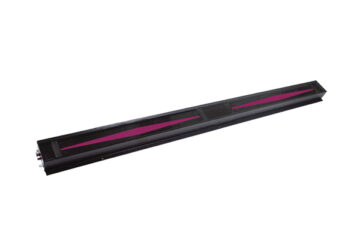 H3218 Center-Guide Detector
As an ideal solution for center-guiding strips in metals applications, the H3218 maintains control during material width changes with no repositioning required during product width changes.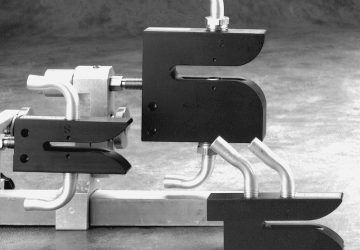 Pneumatic Sensors
Designed for use with Fife's pneumohydraulic power units and control systems, these sensors offer accurate measuring of both absolute and differential pressure and can be used to guide all varieties of webs, especially opaque and clear films.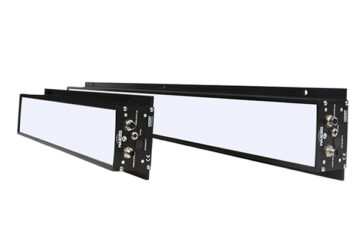 H3257 LED Light Source
The H3257 is an advanced LED light source providing a uniform light output that is excellent for discriminating detectors.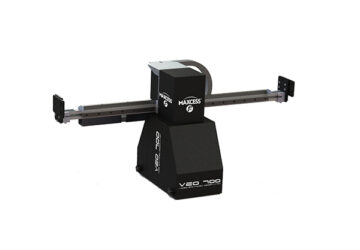 VEO 700 Inspection System
The VEO 700 uses a camera system with integrated LED strobe lighting, timed to your machine print cylinder, bull gear, or printed mark to capture or "freeze" images of a moving web, allowing for visual inspection of print quality, registration, and other print processes by an operator at production speeds.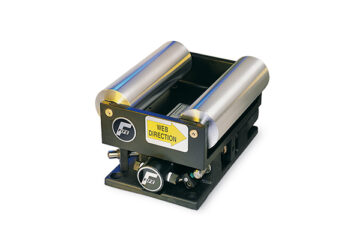 Symat 25
The Symat 25 is a compact, versatile electromechanical system engineered for narrow-web applications where short entry and exit spans are required. This guide provides precise, reliable operation in edge, center, or line guide applications.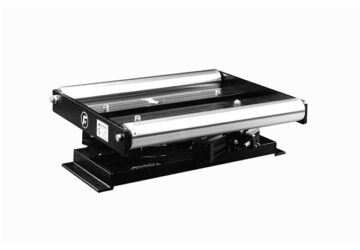 Fife LRB Offset Pivot Guide
The LRB offset pivot guide is designed for reliable performance using either an electromechanical actuator or a hydraulic cylinder as a power source. Using low-friction ball bushings and precision race rod supports, it delivers low-maintenance operation for edge, line, or center guiding applications.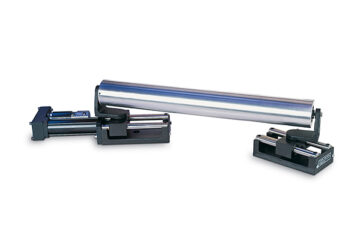 Kantiroller
This innovative steering guide delivers precise web or strip position by bending the web through a long entering span, providing immediate lateral correction for transient errors while also compensating for the web or strip steady-state errors.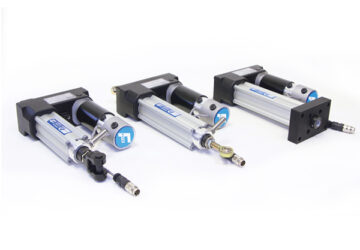 Global Maxcess Actuators (GMA)
The GMA Series of Electromechanical Actuators give you the thrust, speed, stoke, and precision in a single convenient product, now including servo-center to efficiently position a guide structure, sensor, chasing equipment, and/or web.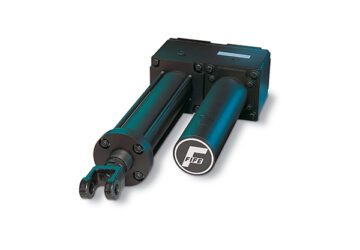 LAB-10A Electromechanical Actuator
The LAB-10A is a medium-duty electromechanical actuator used mainly for unwind and rewind stands. It provides a variety of mounting options for a high degree of flexibility to meet different requirements.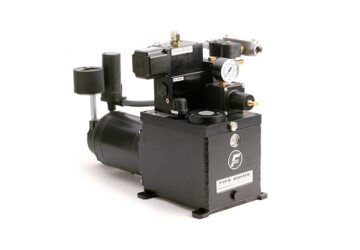 Pneumohydraulic Power Units
Fife Pneumohydraulic Power Units are specifically designed to provide superior response and control with fully proportional corrective action. These are completely self-contained and deliver unmatched sensitivity and stability in guiding applications for all materials at any speed under any load.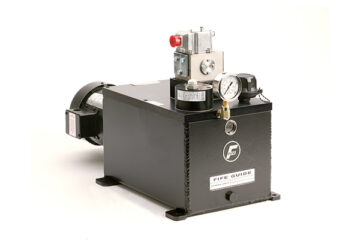 Electrohydraulic Power Units
The Electrohydraulic Power Units power our full line of electronic sensors and signal controllers, incorporating our exclusive 2-stage, high-resolution, spool-type servo valve for precise control regardless of material or load requirements.