Advancing your success requires advanced solutions. That's why RotoMetrics® has integrated Electro Optic, a leader in flexible die cutting science. Now, you can count on our industry-leading combination of reliable precision and the world's most elite science and technology—all backed by a strong global service presence and even broader global distribution.
By connecting elite converters like you with elite technology, you can cut more difficult materials that were previously unattainable and pursue new opportunities with dependable solutions that optimize performance.
For starters, how does an extra hour of press time sound to you?
NEW RotoRepel™ Adhesive Control Treatment is the industry's #1 non-stick treatment. Minimize adhesive build-up for flexible and solid dies, and significantly reduce the number of press shutdowns for maximized uptime. RotoRepel™ improves performance with all adhesives, including the most challenging materials like tackified acrylic, tire stock and solvent-based rubber adhesives.
Winner of LabelExpo Global Label Awards Innovation Award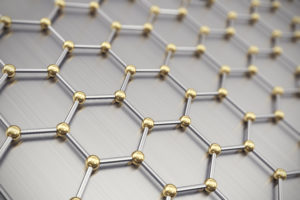 RotoMetrics proprietary processes and EO exclusive technologies have improved consistency, levelness, sharpness & increased longevity for all applications across all flexible dies.  Now every flexible die performs better than before.
AccuPrime™ is the workhorse of the Accu-Series™ line, engineered to convert a wide range of both paper and synthetic materials. AccuPrime™ is proven to provide reliable performance with the added convenience of same-day shipping.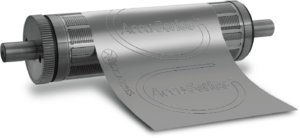 DigiNow™ is specifically designed for today's semi-rotary, offline die cutters and equipped with an adjustable anvil to achieve perfect die strike and performance. The versatility of DigiNow™ enables you to cut the widest range of today's most popular face and liner materials available for digital, pressure-sensitive applications—and it's guaranteed to work right the first time, every time. Now, one die can do the job that four dies used to do to save you time and money.
AccuStar® UltraFilm™ is the "all-star" of our Accu-Series, backed by the speed, support and reliability that only RotoMetrics® can provide. Now, you have the right solutions to convert the market's wide variety of films and liners with the exacting precision tolerances you need.
Electro Optic Dura Line is produced with unique manufacturing processes for considerable extra life, protecting the cutting lines against scrubbing of high-gloss paper, thermal paper, matted foils, writeable colors and lacquers, luminescence inks, metallic inks, whitener and pastel colors.
Electro Optic Gold Line Special is the gold standard in thin-film die cutting to meet the tightest tolerance requirements with optimized performance variables and fully automated manufacturing processes to provide consistent, perfect cutting ability with no die strike and unmatched height parallelism for the thinnest films on the fastest and widest presses.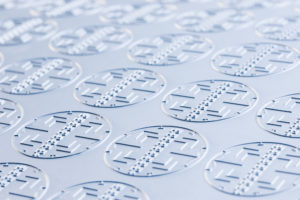 Electro Optic Dura Line Special is a symbiosis of high cutting ability and longevity that combines the "classical" field of application from Gold Line with the superior longevity from Dura Line. With proprietary laser hardening and DURA coating process, you can count on the ultimate in die life for the most abrasive materials, coatings and ink; and added protection for cutting lines and sustained blade sharpness.
THE PERFECT TOOLING COMBINATION
For a complete and optimal solution to meet any converting need, count on an integrated approach with three essential components:
Identify the right flexible die for your specific needs.
Choose AccuBase™ XT—the most durable magnetic cylinder on the market, featuring enhanced dimensional stability and optimal concentricity for a zero-backlash and vibration-free experience.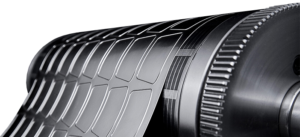 RotoMetrics® anvils provide the most consistent and most precise control to enhance and optimize your die cutting experience.
With the right combination, you're ready to get started the right way.
ADVANCE YOUR PRESS PERFORMANCE WITH OUR ELITE OFFERINGS
We know that in order to achieve success, it takes more than just the right tools for the job. That's why every one of our products is backed by the RotoMetrics® promise, matching world-class science and technology with precision and dedicated support—to ensure you have the best integrated and customized solutions that work right out of the box for every converting challenge.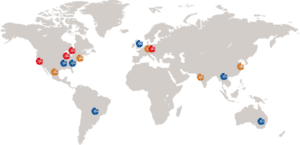 Call your regional representative to learn more about what solutions are right for you.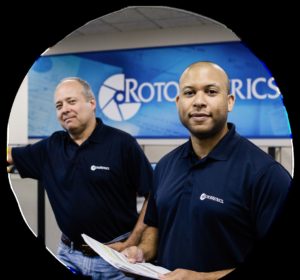 Europe +44 (0)1922 610000 | World Headquarters +1 800 325 3851