In early March, RotoMetrics was thrilled to announce an expansion of our capabilities in the form of a merger with Electro Optic. The union is born out of RotoMetrics' continuous commitment to offering our customers the most comprehensive and highest quality rotary tooling products in the market. In addition to a heightened ability to provide unparalleled service and support, our merger with Electro Optic also has presented new opportunities to revolutionize our industry with new and innovative product enhancements on a global scale.
Electro Optic invented and perfected critical proprietary flexible die technologies. RotoMetrics offers the most comprehensive rotary tooling product line in the world. When you combine these two forces, you get the most comprehensive offering of tooling solutions. So what can you expect to see out of this exclusive rotary tooling powerhouse?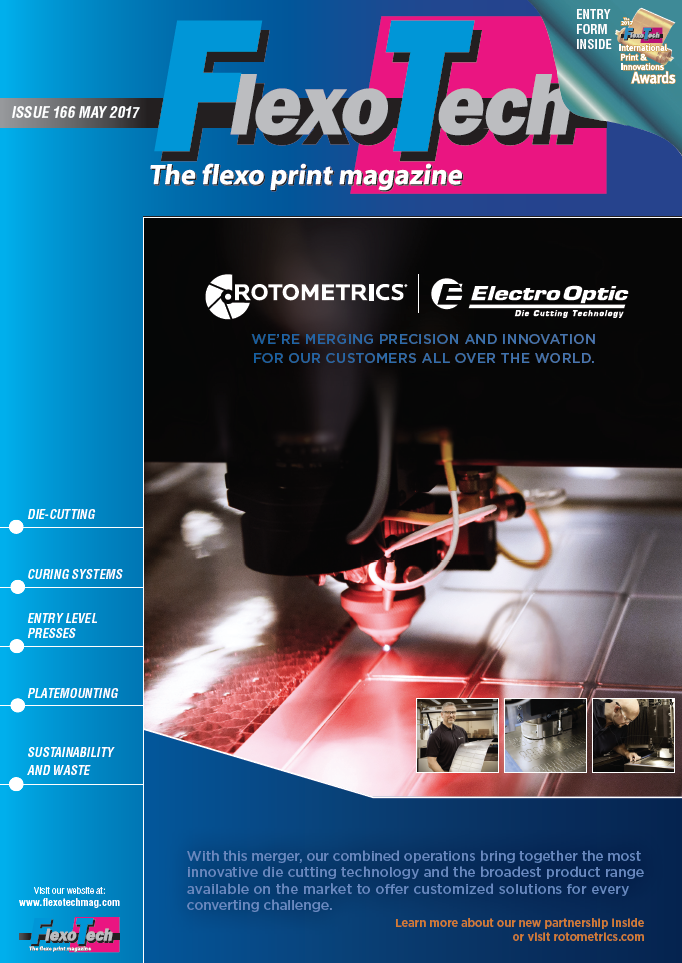 The answer lies within the most recent issue of FlexoTech magazine. The cover article details the many ways Electro Optic and RotoMetrics will meet the growing demand for unique packaging solutions and increasing need for speed and efficiency. From innovative products to unparalleled support, the two best tooling companies in the industry have come together to help our customers get more business.