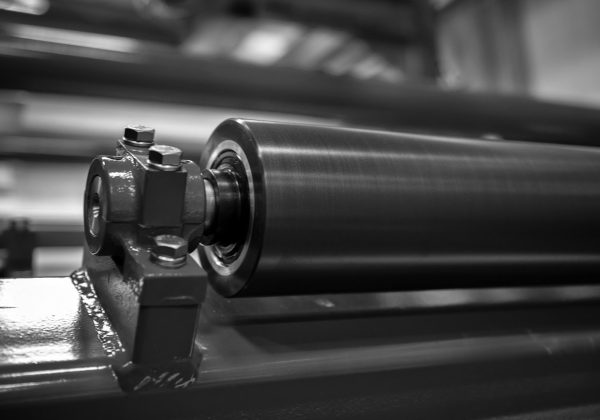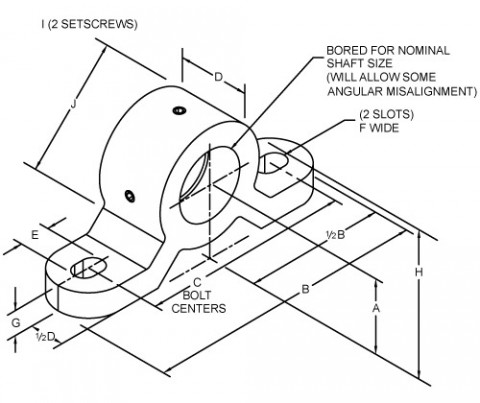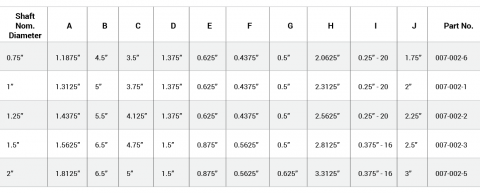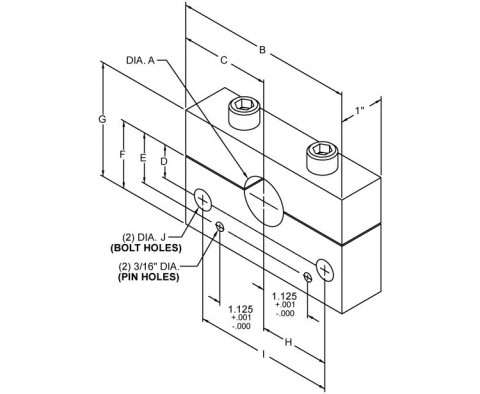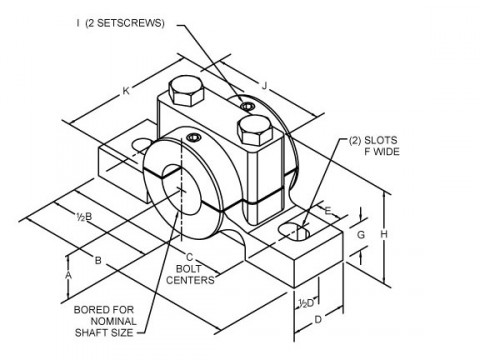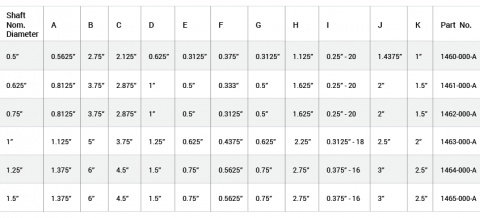 Mounts for Dead Shaft Idler Rolls
Three versatile mount designs; Quickie, Split Flange or Rigid Mounts
Webex gives you three simple solutions to mounting any Webex idler roll quickly and conveniently. Installation can be made easily to machine side-frames or to other machine framework. Mounts are designed to hold and secure all standard dead shaft idlers.
Three Versatile Mounts for Use with Dead Shaft Idlers
Quickie Mounts - a simple idler shaft mount that allows a great deal of flexibility for positioning, leveling and proper alignment. You can utilize these mounting blocks wherever you would normally employ pillow block bearings. Available for most standard shaft diameters.
Split Flange Mounts - available in sizes to fit a full range of shaft diameters. The split designs allows between-frame mounting and convenient replacement of idlers without disturbing alignment. Bottom half of closely dimensioned mount secures firmly to frame. Top of mount is fastened to bottom half with heavy steel bolts. Available for all standard shaft diameters.
Rigid Mounts - a split-housing type of shaft mount. Unlike the "Quick Mount," rigid mounts do not provide any self-alignment. They must be mounted on flat and parallel surfaces or shimmed accordingly. Rigid mounts support the shaft ends rigidly, reducing natural shaft deflections and bearing side thrust. The top half of the mount can be removed to change rolls without disturbing alignment. These are excellent mounts for applications with heavy loads and long-shafted rolls. Available for most standard shaft diameters.
We use technologies, such as cookies, to customize content and advertising, to provide social media features and to analyze traffic to the site. We also share information about your use of our site with our trusted social media, advertising and analytics partners.