With the recent growth in digital printing presses and the fact that digital presses now account for the majority of new press sales, RotoMetrics announces the launch of the first flexible die specifically manufactured to help digital press converters optimize die cutting performance. RotoMetrics DigiNow flexible die is the only universal digital flexible die with the ability to cut all standard digital pressure sensitive materials. Launching in the Americas markets (US, Canada and Latin America in 2017) DigiNow is specifically designed to work with semi-rotary offline finishers equipped with an adjustable anvil roll. The DigiNow marks the first combined product development effort of the RotoMetrics and Electro Optic R&D teams since the companies merged this past spring. A powerful partnership combining the advanced science and die cutting technology of Electro Optic with the industry leading development and support of RotoMetrics.
DigiNow's optimized and tightly controlled blade geometry allows a single DigiNow flexible die to do the job four flexible dies used to do. Whether you are cutting Paper/Paper, Film/Paper, Paper/Film, or Film/Film the DigiNow can cut the widest variety of materials. As a result, customers can save time and money using a highly effective and economical library of popular die shapes to convert virtually all standard digital press materials.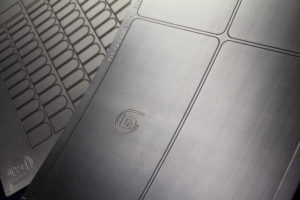 Ulrich Kretzschmar, Product Manager for RotoMetrics stated, "RotoMetrics' DigiNow is the perfect solution for the entire range of today's digital label applications. It is truly a universal die that reliably converts all standard materials and combinations available for digital pressure sensitive applications. Specifically engineered to work in combination with a semi-rotary offline digital press equipped with an adjustable anvil, the DigiNow performs right out of the box, minimizes set up time and waste, requires less overage in print production and optimizes your die library."
Additionally, DigiNow has an easy order hotline +1-833-DIGI-NOW (+1-833-3444-669) for easy, instant and accurate pricing quotes. Plus, DigiNow offers same day shipping options. DigiNow will be initially launching in the US, Canada and Latin America September 25, 2017.
To find out more about DigiNow and RotoMetrics Adjustable Anvils go to www.rotometrics.com/diginow, or call RotoMetrics at +1-800-325-3851.