For converters, there's one big factor that truly drives profitability: efficiency. We've spent decades improving our rotary die technology to reduce downtime and optimize production. And as we've updated our product and service offerings to meet the needs of our customers over the years, we've also noticed a similar evolution in the converting processes of our customers.
To achieve full capacity and optimize efficiency, many savvy converters are moving to different materials and evolving into new processes.
In a recent article, our team explored the vast opportunities available to converters who are taking a novel approach to rotary diecutting. Today, we're taking a look at the possibilities that are opening up to converters who see rotary diecutting as more of an evolution into an expanded web fabrication process that can create multiple layered parts all in one pass.
RD300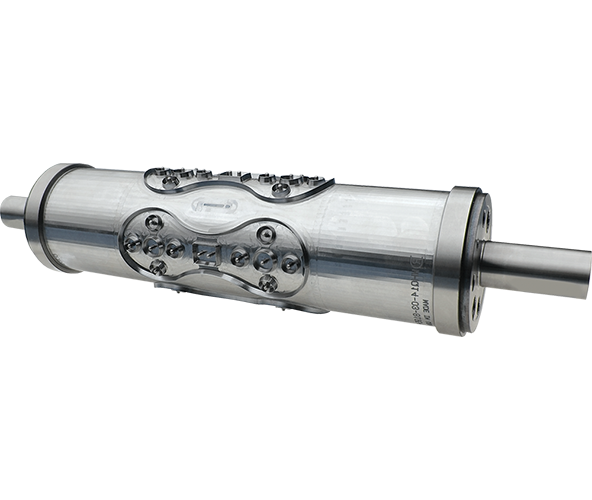 An unquestioned converting leader in application versatility, product durability, and material flexibility, the RD300 solid rotary die is not only an asset for tag & label applications, but offers the precision and durability necessary to expand converting capability for more demanding applications. Here are some examples:
Run and laminate multiple layered parts all in one pass at tight tolerances
Processes all substrates and is the perfect solution for abrasive materials or challenging adhesives (RD300 can convert everything from gaskets and medical wound care products to automotive and electronic components)
Long wearing, so more cost-effective, and manufactured to a much tighter tolerance
With a cavity tolerance of +/- 0.0001" (0.00254mm), it outperforms competitors in both speed and tolerance
What we've got here is a rotary diecutting solution that can tackle converting projects that you didn't even think you were capable of. With a single die type, you can expand your offerings to capture more business from your existing customer base or open up into new markets altogether.
Material Movement Solutions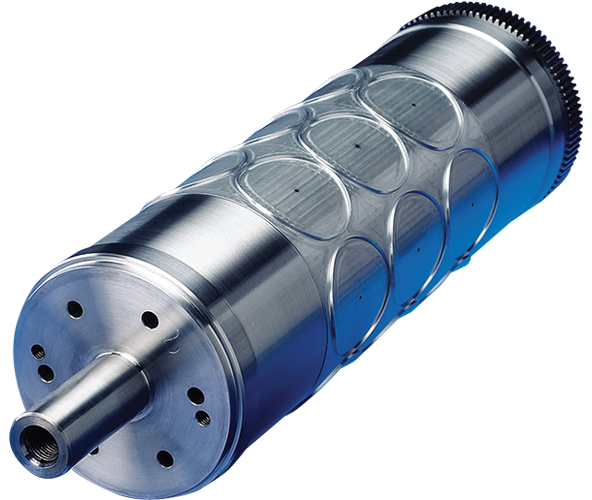 One of the larger challenges for converting new materials or multiple layered parts is how to efficiently manage the waste that will be produced. RotoMetrics has developed proprietary technology specifically designed to increase productivity and decrease buildup in this new age of web fabrication. There are three different styles of technology that can be adapted based on the application, but all have innovative implications for your capacity:
Air: Compressed air blows away waste or die cut part from your die
Vacuum: Picks up waste from the web and pulls it through your die journal
Pin: Pin pushes pieces away from the die
In action, RotoMetrics' Material Movement solutions have a handful of benefits:
Slugs and waste can be removed easily and efficiently with a one pass process
Run at speeds that are unmatched in flat bed or alternative processes
Minimize downtime preventing waste buildup and equipment damage
The end result is a way to maintain the efficiency of your process while exploring new ways to push your capacity. Material Movement removes obstacles from your path to new markets.
Read details about Material Movement
Adjustable Clearance Anvils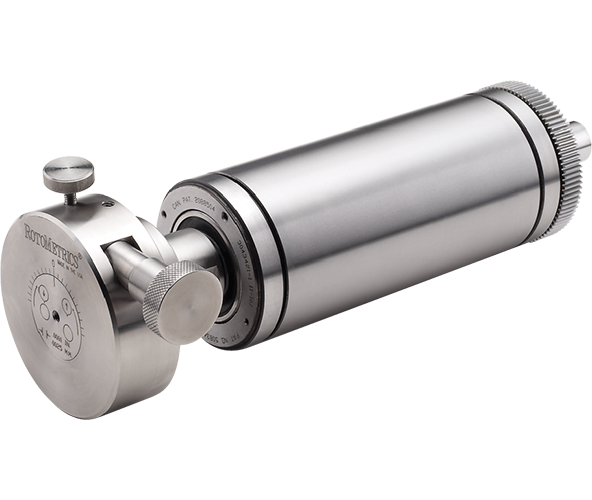 In the world of web fabrication, anvil rolls are no longer just a cutting surface, but your gateway into creating new products. There are a few ways RotoMetrics anvil roll technology prepares you to increase your capacity:
Rotary diecutting machines are now designed to allow for removable anvil rolls and cartridge-style die stations that can be set up quickly and can slide in and out of the converting path
The removable anvil feature will open doors to using this bottom roll to form, drive or vacuum parts for removal or replacement
Parts can be diecut not only from the top down, but now also from the bottom up –and in the same station
Tolerance control between these two tools is unmatched, compared to trying to register two steps, two passes or two stations in the manufacturing process
Learn More about Adjustable Clearance Anvils
RotoMetrics is helping to lead the evolution of rotary die cutting. Our philosophy champions Human Precision. That means we have a synchronized team of engineers, customer service representatives, and technicians who are all paying attention to what our customers are telling us and then executing requests with machine-like precision. What we're hearing is this expansion into web fabrication is the next chapter for converters. With dedicated application support and a converting technology center, we've had the privilege of designing and engineering products that are already answering the more demanding challenges our customers are facing today.
For more information about a custom solution for you, contact RotoMetrics